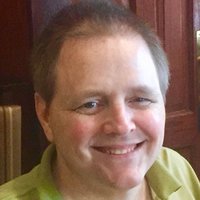 Jack A. Volz
Jack A. Volz, Jr. of Warrington, PA died on Friday November 10, 2017 at Chandler Hall Hospice in Newtown, PA.
Born in Bristol, PA, he was formerly a long time resident of Levittown, PA before moving to Warrington two years ago.
Jack was a crane operator and stevedore with Atkore and Allied Tube & Conduit, Fairless Hills, PA. He also owned and operated "Lawn Perfection" a landscape business. He was a member of St. Francis Cabrini Catholic Church in Fairless Hills.
,Jack had many passions. His first passion and his "sunshine" was his son, John, whom he loved dearly. His other lifelong passions were sports, fishing and golf. He wrestled for the Pennsbury High School Varsity team. He loved the Dallas Cowboys, the Phillies and Mixed Martial Arts (MMA). When the season came around Jack was the first to cast his line for that great American tradition of bass fishing. Jack was an avid golfer all of his life. He was a lifelong collector of sports memorabilia cards, especially baseball and also collectible coins. Jack never found a car that matched the beauty of the Ford Mustang.
He is survived by his son, John Alan Volz of Fairless Hills, PA; his mother, Christine Simon-Kenefick (Timothy) of Melbourne Beach, FL; his sister, Stacey Volz of Warrington, PA; life friend and mother of his son, John, Melissa Tuttle of Fairless Hills, PA; Loving Grandmother, Sue Hearn, Fairless Hills, PA; John's brother, Michael Dorazio, Fairless Hills, PA; father, Jack Volz Jr. (Marilyn) Levittown, his favorite Aunt, Noel Simon, Waretown, NJ; his Uncles, George Simon, South Brunswick, NJ, Scott Simon (Claire) Stockton, NJ, Mark Simon(Susan), Newtown, PA, Bobby Volz, Jackson Hole, WY; step-brother and sisters, Todd Tillman, Tracy Ballantine (Pete), Robin Tillman and nieces, Andrea,
Angela, Danielle and Brielle; nephews Ryen and Nick; cousins, Amy Nixon (Glen) Chicago; Michael Scheuerman (Karen),NYC; Danny, Matthew and Andrew Simon, Newtown, Brian Volz, Bristol and several second cousins.
His family wants to thank all of those at Chandler Hall Hospice who helped him through his illness. He was grateful for the love they showed to him. They shared with the family that he returned the love to them with his wonderful sense of humor in spite of his illness.
Contributions in Jack's memory may be made to Chandler Hall Hospice, Newtown, PA and the American Cancer Society.
A private memorial service is being planned for January 2018.