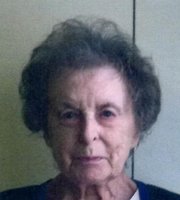 Edith A. "Marriner" Levine
Edith A. Levine of Lower Makefield Township, PA passed away peacefully on Tuesday January 16, 2018 at Attleboro Nursing Center in Langhorne, PA. She was 85.
Born in Farmingdale, NJ, a daughter of the late Walter P. and Mary Gravatt Marriner, she resided in Lower Makefield for the past 38 years.
Edee was a beautiful, loving, giving, caring soul to all that knew her.
Wife of the Milton A. Levine, she is survived by her son, Steven Lowe of Yardley, PA; her daughter and son-in-law, Wendy and Thomas Palmieri of Lower Makefield; her sister, Shirley A. Fulford of Redlands, CA; five grandchildren, Gregory Lowe, Glendon Lowe and his wife, Victoria, Amanda Lowe, Kyle Palmieri, and Erin Palmieri and her husband, Adam Rattie; two nieces, Tara Smith, and Darise Ecklund, and a nephew, Rhon Applegate.
A private family service will be held at the FitzGerald-Sommer Funeral Home, Yardley, PA, burial will follow at The Ewing Cemetery in Ewing, NJ.
Memorial contributions may be made to Alzheimer's Foundation of America, 322 Eighth Avenue, New York, NY 10001.