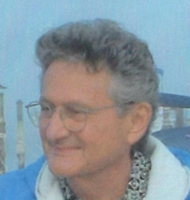 William R. Bogdan
William R. Bogdan, 88, of Lower Makefield Township, PA passed away peacefully with his loving family at his side on September 5th,2018. His determination and courage in his battle with myasthenia gravis were inspirational.
Born in Trenton, NJ, son of the late Mylan and Lillian Sass Bogdan, he resided in Lower Makefield for over 30 years.
A graduate of Trenton Catholic High School, Bill enlisted in the US Navy. After he was honorably discharged from the Navy, he attended Drexel University where he received a BS in Electrical Engineering and a Master's Degree in Aerospace and Aeronautical Engineering. Bill also received a Master's in Computer Science from Rutgers University. After working at the Naval Air Development Center in Warminster, Pa for over 25 years, Bill retired to pursue many of his other interests
Bill had an unquenchable curiosity across all things here on the planet and the heavens above. His zest for life led to his pursuits in spirituality, philosophy, music, art, literature, gardening, cooking, bridge and astronomy. Bill was a lifelong devotee of his community and believer in world peace, which included his involvement with the Princeton Peace Center. He was an altruist and firmly believed that good will always overcome evil.
A devoted husband and father, Bill was the father of the late William R. Bogdan, Jr., and is survived by his wife of 59 years, Theresa, two daughters, Mary Elizabeth and Kathleen Anne, and her husband, Michael; his brother Bob; his loving in laws and devoted friends, Irene and Jim Shelton and their children, Nancy, Karen, Susan, Jane and Jim.
A private family funeral is planned for his immediate family.
Donations may be made in Bill's memory to a charity of one's choice