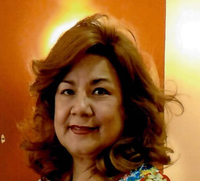 Gloria Cavanaugh
Gloria Cavanaugh of Langhorne, PA, passed away on Saturday, February 9, 2019 in Newtown, PA. She was 59.
Born in Weslaco, TX, a daughter of the late Jose Elias Guillen and Maria Guadalupe Gonzalez Guillen, she resided in Langhorne for the past 33 years.
Gloria worked for 25 years for the Wakefern Food Corporation as a Senior Software Tester. Her focus was on family, church and her home . Gloria's sewing skills were extraordinary, she dedicated her time to creating beautiful quilts and art for her family and friends.
She is survived by her husband, John F. Cavanaugh; her daughter, Kyla Andrea Cavanaugh and her son Patrick John Cavanaugh. Gloria is also survived by five brothers and five sisters.
Funeral services will be at 10:00 am Friday at the FitzGerald-Sommer Funeral Home, 17 S. Delaware Avenue (River Road), Yardley, PA.
Burial will follow in Newtown Cemetery. Friends may call from 5pm to 8pm Thursday at the funeral home