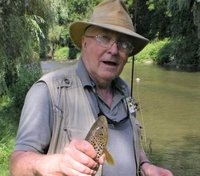 Ludson A. Worsham
Ludson A. Worsham
Ludson A. Worsham of Washington Crossing, PA died on Tuesday December 29, 2020 at St. Mary Medical Center in Langhorne, PA. He was 79.
Born in Detroit, MI, son of the late Ludson Frederick Worsham and Dorothy Cruz Worsham, he had been a resident of Upper Makefield Township for the past 44 years.
Ludson initially attended Michigan Technological University, transferring to Wayne State University in Detroit during his undergraduate studies. He graduated with a Bachelor's Degree in Chemistry and went on to earn his MBA from Wayne State University as well. He was a member of the Phi Kappa Tau Fraternity.
Lud's long professional career was always focused in some form around Information Technology and using the power of people and computers to improve processes and lives. Lud started at the drafting table for Uniroyal, designing aircraft wheels, and moved on to be a Developer for Digital Equipment Corporation. He was promoted along the way in his life, running divisions and companies (some his own). In his heart he was always an engineer, living for the challenge of coming up with the best solution to any problem.
He was active in his community as a volunteer at the David Library, a member of the Upper Makefield Business Association and a member of the St. Andrew Catholic Church in Newtown, PA. He was also very involved in his fraternity, Phi Kappa Tau, actively supporting local chapters at the College of New Jersey and Rider College.
He is survived by his wife, Kathleen Thomas Worsham, his son and daughter-in-law, Ludson Marc and Christine Worsham of Voorhees, NJ, his daughter and son-in-law, Leslie and Steven Mangine of Philadelphia, PA, a brother, Richard Worsham of Ann Arbor, MI, a sister, Susan Brasch of Mt. Clemens, MI and four grandchildren, Allyson, Matthew, Joseph and Edward.
A private family Funeral Mass will be celebrated at 11am Wednesday at St. Andrew Catholic Church, 81 Swamp Road, Newtown, PA where friends may call from 10am. Interment will be private.
Friends may participate by live streaming link as follows: www.standrewnewtown.com, go to Live Streaming.