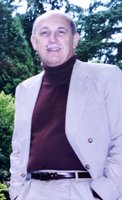 Dennis Michael Flynn
Dennis M. Flynn
Dennis Michael Flynn of Lower Makefield Township PA died on Thursday March 4, 2021 at his home. He was 74.
Born in McKeesport, PA, a son of the late Abram and Elizabeth Mullen Flynn, he has resided in Lower Makefield for the past 25 years.
Dennis graduated from Pennsylvania State University with a degree in Political Science and received his Master's Degree in Public Health from Rider University. He enjoyed a distinguished career in that field and retired as the Assistant Commissioner of the State of New Jersey Department of Health. Dennis was an active parishioner of the Church of St. Andrew in Newtown, PA, and a member of the Knights of Columbus. Dennis had a great love for the sport of basketball. He played in adult leagues at every stage of his life enjoying the game and the spirit of competition. Dennis' greatest joy was enjoying life with his family and friends. His wonderful group of friends and family made a life full of memories.
He is survived by his wife, Michele Rauzan Flynn; three daughters and sons-in-law, Elizabeth and Christopher Ledes, Amy and Tom Balas, and Lauren and Filipe Kirikiti; a son and daughter-in-law, David and Amanda Flynn; 11 Grandchildren, three brothers, Leo, James and John Flynn; a sister, Linda Genito. Dennis was also the brother of the late Elizabeth Butrym, Patricia Dirle, and Eileen Ragan. Dennis was also the beloved Uncle to over 40 Nieces and Nephews.
His funeral Mass will be celebrated at 11am on Thursday March 11, 2021 at the Church of St. Andrew, 81 Swamp Road, Newtown, PA, where friends may call from 10am. Burial will follow at All Saints Cemetery in Newtown.