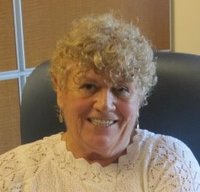 Isabella Kay
Isabella Kay Obituary
Isabella Kay of Langhorne, PA died on Thursday March 11, 2021 at Saint Mary Medical Center in Langhorne, PA. She was 81 years old.
Isabella was the daughter of the late John and Isabella (McAleese) Devlin. Born in Port Glasgow, Scotland, Isabella immigrated to the United States with her parents, brother, and sister, as a teenager. She became a naturalized United States citizen in 1956. Although the United States was her home, Scotland always held a special place in Isabella's heart and life.
Prior to moving to Langhorne, PA in 2013, she resided in Ewing, NJ for 40 years. While living in Ewing, she was an active member of Incarnation Church and worked as an executive assistant at The Homasote Company in West Trenton for over 25 years. Isabella's passion was enjoying life with her family and friends. She enjoyed hosting parties with friends, cooking for family holiday gatherings, holding the annual summer block party at her house, and spending summers at the pool. Isabella truly loved spoiling her granddaughters and going to their dance recitals and soccer games. Her wonderful group of friends and family made a life full of memories.
She is survived by her son and daughter-in-law, John and Jennifer Kay; granddaughters, Audrey and Evelyn Kay; brother and sister-in-law, Archie and Irene Devlin; sister and brother-in-law, Patricia and James Shirley; and many nephews and nieces.
Friends are invited to call from 9:00 am until 10:15 am on Thursday, March 18th at the FitzGerald-Sommer Funeral Home located at 17 S. Delaware Avenue (River Road), Yardley, PA, 19067. Her Funeral Mass will be celebrated at 11:00 am at St. Ignatius Church, 999 Reading Avenue, Yardley, PA, 19067. Burial will follow at Newtown Cemetery, 600 E. Washington Ave, Newtown, PA.
In lieu of flowers, contributions can be made to the American Diabetes Association at http://main.diabetes.org/goto/isabellakay
The funeral service will be live streamed on the Saint Ignatius of Antioch Facebook page at
https://www.facebook.com/St-Ignatius-of-Antioch-Church-1217359028277109/