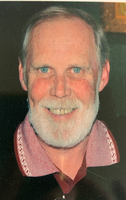 John K.I. "Kibby" Walsh
John K. I. "Kibby" Walsh 1943 – 2022
John K. I. "Kibby" Walsh, of Holland, PA died on May 10, 2022, at St. Mary's Hospital In Newtown, PA.
Kibby was born on November 19, 1943, to prominent Trenton attorney John K. I. Walsh and Catherine T. McMullen of Princeton. He was the eldest of six children, and attended Blessed Sacrament Grammar School, Trenton Catholic High School, and St. Joseph's University with a B.S. in International Relations.
Kib was a strong believer in public service. His career spanned 40 years for the State of NJ, with positions in the Departments of Transportation, Treasury, Insurance, Law and Public Safety, and the Office of Management and Budget. He served on the following special commissions to find opportunities to improve government operations and services: Governor Tom Kean's Motor Vehicle Reform Task Force; Governor Jim Florio's Management Review Commission; and Governor Christy Whitman's Management Improvement Commission. He was a member of the American Society of Public Administrators, American Society for Training and Development, and the National Association of Budget Officials. John served as Staff Sergeant with the Finance Detachment of the 550th Administrative CO, NJ National Guard.
Kib was truly a renaissance man who had a range of passions and a wide diversity of friends. He was devoted to his family and caring to his friends. He was an avid collector of fine wine, coins, stamps, and logo balls from the golf courses he played. His competitive spirit showed up whether the game was tennis, golf, trivial pursuit, or the willingness to argue a fine point with anyone who had the stamina to stay with him. He and Liz enjoyed travelling with family and friends. While his illness forced him to live with physical restrictions in his later years, it was evident to see the unmistakable joy "Pop" showed in the company of his grandsons. Kibby's kind, encouraging and playful personality will surely be missed by many. A living example of a true gentleman!
Kib was predeceased by his parents and his brother Peter P. Walsh. He is survived by his wife of 45 years, Elizabeth (Fadejew) Walsh; his daughter, Victoria "Tori" Walker and son-in-law, Alexander Walker and his grandsons Aiden Walker and Chase Walker. He is also survived by his siblings Lynda Maul, Jeff Walsh (Debbie Furness), Cynthia McLendon (Jim), Suzanne Walton (Jack) and his brothers-in law Peter Fadejew (Maria) and Christopher Fadeyev (Karen). He is survived by many nieces and nephews.
In lieu of flowers, contributions can be made to American Lung Association, Wounded Warriors, or PBS.
The funeral mass will be celebrated at 11:30 am on Friday, May 20, 2022 at St. Andrews Catholic Church 81 Swamp Rd. Newtown, PA 18940. Visitation at the church for family and friends will be from 10:00 am to 11:30 am.
Arrangements are under the care of FitzGerald-Sommer Funeral Home.