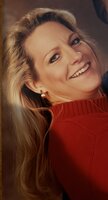 Lisa B. Reilly
Lisa B. Reilly
Lisa Reilly (formerly Lisa Garrett), 63, of Langhorne, PA died on Thursday January 12, 2023, surrounded by her loved ones at the Oxford Rehabilitation and Healthcare Center.
Born in Baltimore, MD, a daughter of the late Gerald Garrett and Susan White, Lisa grew up in Yardley and was a lifetime resident of Bucks County.
Lisa was a general manager at a large auto dealership and in the automotive industry for many years. She was beautiful, brilliant, and loved by all. She even had been awarded a scholarship for her artistic talents.
Lisa was the wife of her loving late husband, Stephen I. Reilly. She is survived by two sisters, Linda Costantini and Laura Garrett; nephews James and Michael Costantini, David W. Reynolds and his wife Susan; her uncle, Gregg C. Reynolds; step-son, Stephen I. Reilly, II and step-daughter, Summer M. Sedano. She was predeceased by step-son, Michael K. Reilly.
Friends are invited to call from 5pm to 7pm Wednesday January 18th at the FitzGerald-Sommer Funeral Home, 17 S. Delaware Avenue (River Road), Yardley, PA. Funeral services will be at 10am on Thursday at The Church of the Incarnation, 1505 Makefield Road, Morrisville, PA.
Memorial contributions may be made to the Alzheimer's Association: https://act.alz.org/donate.