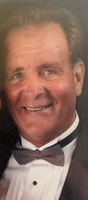 Delmar J. Knauer
Delmar J. Knauer, 72, of Willow Grove, passed away on January 23, 2023. Born in Abington, PA, he has been a lifelong area resident. He was a graduate of Archbishop Wood High School, and then went on to attend St. Joseph's University in Philadelphia. He was a self-employed carpenter for many years before joining Magnum General Contractors. An avid car enthusiast, he was a member of the Porsche Club of America. He enjoyed golfing, traveling, and spending time with his family.
Son of the late Earl and Beatrice (Bruck) Knauer, and uncle of the late Christina Brown, he is survived by his loving wife of 30 years Christina (Reed) Knauer of Willow Grove, his son Bradley Reed Shipman (Joy) of Philadelphia, his siblings Diana Brown and her husband Michael of Palm Desert, CA, and David Knauer and his wife Laura of Furlong, PA, a brother-in-law John Reed and his wife Karen of Newtown, PA, several nieces and nephews, and many friends.
The funeral service will be held on Tuesday, January 31, 2023, at 12:00pm at the FitzGerald-Sommer Funeral Home 17 S. Delaware Ave. Yardley, PA 19067. A calling hour for relatives and friends will be held from 11:00am to 12:00pm at the funeral home. In lieu of flowers, memorial contributions can be made to either St. Jude Children's Research Hospital (www.stjude.org), or to the SPCA of Lahaska (www.buckscountyspca.org). Condolences for the family can be left at www.fitzgeraldsommerfuneralhome.com.