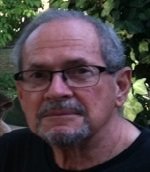 Obituary of Daniel H. Tilstone
Daniel Tilstone of Yardley, PA passed away Tuesday, August 15, 2017. He was 73 years old. Born in Trenton, New Jersey, Dan grew up in Solebury, PA. He graduated from New Hope-Solebury High School and received his Bachelor Degree in business from Rider University. During his career, he held accounting positions with several companies before starting the Antique Restoration Company in Newtown. PA in 1983 until 2009. Dan joined First Student as a school bus driver for the New Hope-Solebury school district in 2010 until recently.
Dan is survived by Jo-Ann, his wife of 52 years and a son, Joseph.
He was an avid fly fisherman and skeet and trap shooter. He belonged to the Falls Township Rifle and Pistol Association.
A Celebration of Dan's life will be held on Sunday, August 27th from 12 to 3 pm
at the Tilstone residence: 29 Delaware Rim Drive, Yardley, PA.
A Funeral Mass and interment will be held privately at a later date.
In lieu of flowers. donations may be made to your local ASPCA in memory of Dan.