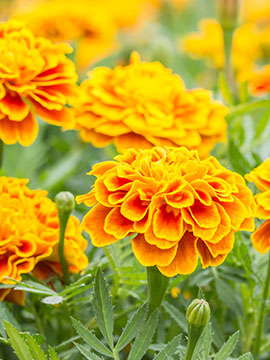 Obituary of Anthony Dellaira
Anthony J. Dellaira of Lower Makefield Township, PA , formerly of Voorhees, NJ, died on Sunday, August 13, 2017.
Born in Atlanta, Georgia into a musical family: his father, Angelo J. Dellaira was a complete musician, accordionist, teacher and composer; his mother, Mildred Jones Dellaira, was a pianist and singer. The family's musical career involved extensive travel and relocation through the mid 1950's settling in Trenton, NJ where Mr. Dellaira's family lived.
Tony was a 1959 graduate of Trenton Central High School. He attended Susquehanna University and completed his BA in English at Temple University in 1964, later receiving a Master's in Education from Temple in 1971 and a Doctorate in Education from Rutgers University.
Upon graduating from Temple in 1964, Tony served in Puerto Rico in the US Army, teaching English to Army recruits.
In July 1971, Tony joined the NJ Department of Education where he forged a distinguished 31 year career. He wrote and published two well received books of fiction during this time: "Nothing Wonderful" about an Italian American family celebrating Christmas eve at the end of WW II and " Joint Venture: the Paces of Jamestown" about his ancestors Richard Pace and Isabelle Paine, who came to Jamestown in 1610.
He was the husband of the late Ann Soley. They shared and enjoyed 48 years together until her death in 2016.
He is survived by his brother and sister in law, Stephen Pace Dellaira and Susan
K. Dellaira. Also surviving are his nephew Jonathan, his wife, Kristi and their twins, Riley and Scarlett, and his niece Kathryn Short and her husband Raymond and their two sons, Ryan and Tyler.
Funeral services will be held at 11 am on Saturday, September 2, 2017 at the FitzGerald-Sommer Funeral Home, 17 S. Delaware Avenue, Yardley, PA.