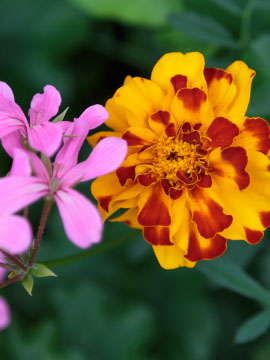 Obituary of James Reynolds
James W. Reynolds of Lower Makefield Township, PA and Naples, FL died on Wednesday August 23, 2017 at Capital Health Medical Center-Hopewell. He was 76.
Born in Erie, PA, son of the late Manley Lynn Reynolds and Alice Dumm Reynolds, he formerly resided in Palos Verdes, CA.
James enjoyed a successful career in finance as Director of Research at Wedbush Securities and Wells Fargo. He received a B.S. in chemistry from Washington and Lee University, an M.S. in chemistry from Tulane University, an M.S. in economics from University of California, Santa Barbara and was a Ph.D. candidate at Case Western Reserve University for physics.
He is survived by his wife, Georgiana Avery Reynolds; a son, James Ward Reynolds, Jr. of Maui, HI; four daughters and sons-in-law, Sharon and Daniel Stepenosky of Calabasas, CA, Alyson and Frank Coglitore of Los Angeles, CA, Sarah and Mark Ulrich of Lower Makefield Twp., PA, and Ann and Adam Garrison of Torrance, CA; a sister and brother-in-law, Ann and Glenn Wise of Naples, FL, and six grandchildren, Kearston and Sean Stepenosky, Leo and Lou Garrison, and Fallon and Georgiana Ulrich.
His Funeral Mass will be celebrated at 11am Monday at St. Ignatius Church, 999 Reading Avenue, Yardley, PA, where friends may call from 10am.
In lieu of flowers, memorial contributions may be made to www.CurePSP.org.