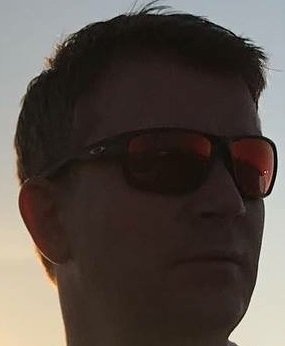 Obituary of Jeffrey Balaam
Jeffrey A. Balaam of Lower Makefield Township, PA died suddenly on Thursday January 18, 2018 at St. Mary Medical Center in Langhorne, PA. He was 46.
Born in Trenton, NJ, a son of Sharon Evalt Balaam and the late John L. Balaam, he was a lifelong Lower Makefield resident.
A graduate of Wilmington University in New Castle, DE, Jeffrey pursued his life long dream of a career in aviation. For the past 19 years, he rose in the pilot ranks of American Airlines. His last post was as a First Officer for American Airlines operations based in Philadelphia flying the Airbus A320.
Jeffrey has diverse leisure time interests. He was an enthusiastic mountain biker as well as an accomplished guitarist.
He is survived by his mother, Sharon E. Balaam; his brother and sister-in-law, Stephen J. and Jana Balaam of Lower Makefield; his niece, Reagan Balaam, and nephew, Daxx Balaam.
A Celebration of His Life will be at 11am Saturday at the FitzGerald-Sommer Funeral Home, 17 S. Delaware Avenue (River Road), Yardley, PA, where friends may call from 10am.
In lieu of flowers, donations may be made to Pennsylvania SPCA, 350 Erie Avenue, Philadelphia, PA 19134, in memory of Jeffrey A. Balaam.