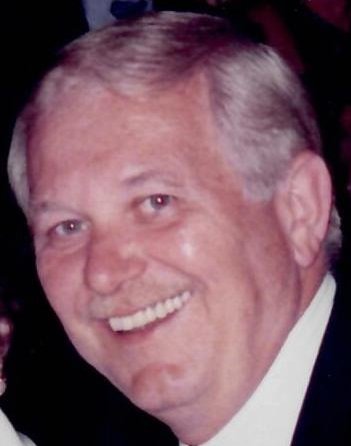 Obituary of Robert Ferry
Robert Cyril Ferry, 84, of Yardley, Pennsylvania passed away peacefully into
God's loving arms on Wednesday March 7, 2018.
Born in Trenton, NJ, he was the eldest son of the late Cyril and Marie Kowalik Ferry. He was Polish ( spoke fluently ), Irish and Dutch. He was a resident of Yardley, Pennsylvania for the past 60 years.
Bob was a career lithographer and a U.S. Navy Veteran. He served in the Korean War. He was a Life member of the Benevolent and Protective Order
of Elks #105 of Trenton, New Jersey.
Robert was a loving and devoted husband, father, grandfather, brother, uncle
and friend. He will be dearly missed by all who knew and loved him.
He was a beloved husband to his wife of 63 years, Frances Noble Ferry; loving father to his two daughters, Karen L. Coniglio and Kathleen R. Fisher; adoring pop to his grandson, Matthew Fisher; and an admiring father in law to Geoffrey
Fisher and Donald Sherman. He is also survived by his brother, Dennis Ferry; two sisters and brothers-in-law, Marianne and Stephen Connor and Sharon and Robert Long.
Bob was an artist and creative in every aspect of his life. He was a practical joker, an avid golfer, exceptional dancer, incredibly handy and always willing to help out others with their projects. He was extremely meticulous about his appearance. His hair and clothing always beyond dapper. Bob always made children laugh and they did the same for him because he was truly a kid at
heart.
His Memorial Mass will be celebrated at 11am Saturday March 24th at St. Ignatius Church, 999 Reading Avenue, Yardley, PA, where friends may call from 10am.
In lieu of flowers, contributions may be made in Robert's memory to the National Parkinsons' Disease Foundation, 1359 Broadway #1509, New York, NY 10018.