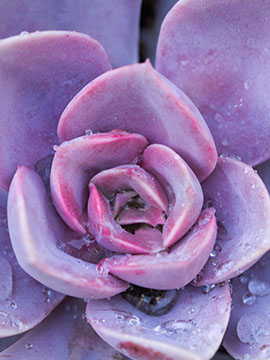 Obituary of Barbara Valentine
Barbara Marie Valentine 80, of Washington Crossing, PA, passed away on Tuesday, March 13, 2018. Beloved wife of 60 years to John Valentine; mother of Jeffrey, Lisa (Damon) Collins and Beth Lambert (David Henninger). Only child and daughter of the late Frank and Mary Pio (Ochetto).
Barbara was born on March 1, 1938 and raised in Vineland N.J. She spent her childhood years growing up on a farm on West Butler Ave. She may have been an only child but her childhood was surrounded by her loving cousins from the Pio and Ochetto tribes: Louis Jr. and Marlene Ochetto, the Pio's Dorothy, Ed, Donald, Robert and Arlene, the Trabucchi twins Diane and Donna, the Tobolski's Steve, Phyllis, Katherine, Shirley and Edward and Joan Varesio.
While attending Vineland High School, she met her life long love John Valentine and married shortly thereafter. They initially moved to various places, including Montauk, NY and Chincoteague Island in which the family was caught in the 1962 flood and subsequently rescued via helicopter from the rooftop. They settled and raised their family in Langhorne, Pa. Barbara worked as a bank teller and retired as a branch Assistant Manager. They spent their final years in Washington Crossing, Pa.
Barbara was devoted to her family. She gave freely of herself, offering forgiveness, encouragement, guidance, love, sternness and affection. She was your advocate through the good and the bad, standing with her family through their individual journeys. A true blessing. She nurtured and cared for her children through to adulthood always cheering them on to better themselves. She especially looked out for the forgotten and those who struggled, offering encouragement and lending an ear to help ease the suffering. She taught her family many lessons in life, developing strong work ethics and honoring family values. She adored her grandchildren Mallory (Andrew) Leahy, Allison (Tyler) Alderman, John (Lindsay) Collins, Megan Lambert and great-grandchild Jack Leahy with a 2nd Alderman on-the-way. She built many wonderful memories with them. She made every holiday special and would send home made cookies in the mail at birthdays and holidays. She loved to cook and took pride in the dinners and desserts she prepared for her family and friends.
Barbara is one of the four Valentine Aunts (Mary (Joseph), Claire (Eugene) and Joyce (Dennis)) that loved the Valentine family. She left lasting memories with her nieces and nephews whom she adored: Dennis, Vanessa (Mitch), David (Lisa), Claire (John), Victoria (John), Michael, Dominic, Ronald and Brian. She has left fond memories with her mother-in-law Ida Smaniotto Valentine's family Mary and Philip Polizzi. Barbara loved all of us with all her heart.
Relatives and friends are invited to attend his Funeral Mass at 11am Friday March 16 at St. Ignatius Church, 999 Reading Ave., Yardley, PA. Burial at Washington Crossing National Cemetery. Friends may call from 8:30am to 10:15am at FITZGERALD-SOMMER FUNERAL HOME, 17 S. Delaware Ave., Yardley, PA. In lieu of flowers, please make donations to Operation Smile or St. Jude Children's Research Hospital.