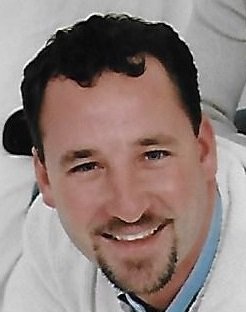 Obituary of Christopher Walcott
Christopher V. Walcott of Lower Makefield Township, PA died on Sunday May 13, 2018. He was 49.
Born in Hartford, CT, a son of Dr. William Walcott and the late Anne Tremaine Walcott, he resided in Lower Makefield for the past 16 years.
Christopher was a Doctor of Chiropractic Medicine in his own practice, Advanced Wellness Center of PA. He was a member of St. Ignatius Parish.
He is survived by his wife, Susan Archibald Walcott; his son, Christopher W. Walcott; twin daughters, Olivia Anne Walcott and Sarah Elizabeth Walcott, and his father, Dr. William Walcott of Silverdale, WA. He was the brother of the late William Walcott.
His Funeral Mass will be celebrated at 11am Thursday May 17th at St. Ignatius Church, 999 Reading Avenue, Yardley, PA. Friends are invited call from 4pm to 8pm Wednesday at the FitzGerald-Sommer Funeral, 17 S. Delaware Avenue (River Road), Yardley and on Thursday from 10am until time of service at the church.
In lieu of flowers, contributions to the Walcott Family Trust, c/o Murphy & Murphy, 801 Old Lancaster Road, Bryn Mawr, PA 19010, would be appreciated.