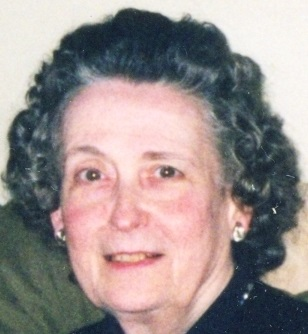 Obituary of Helen S. Hughes
Helen Schroth Hughes of Lower Makefield Township, PA died on Sunday June 3, 2018 at St. Mary Medical Center in Newtown, PA. She was 89.
Born in Trenton, NJ, a daughter of the late Honorable Judge Godfrey Schroth and Marie Sawyer Schroth, she resided in Lower Makefield for the past 60 years.
Helen's life work included raising her family along with extensive community service. She was a Board Member and past President of the Union Industrial Home for Children in Trenton, NJ. She was a long time member of the Junior League of Trenton (now Junior League of Greater Princeton), and an active Red Cross volunteer.
Helen was the wife of the late John P. Hughes and sister of the late Godfrey Schroth. She is survived by four sons and daughters-in-law, John and Jocelyn Hughes of Ledgewood, NJ; David Hughes of Yardley, PA; Wayne and June Hughes of Lansdale, PA, and Neil and Lisa Hughes of Wrightstown, PA; a daughter and son-in-law, Maureen and Mike Michel of Cape Canaveral, FL; a brother, Gerald Schroth of Hamilton, NJ; two sisters, Irene Wolfe of Chicago, IL, and Marie Dougherty of Pittsburgh, PA; ten grandchildren, and four great grandchildren.
Her Funeral Mass will be celebrated at 12pm Thursday June 7th at St. Ignatius Church, 999 Reading Avenue, Yardley, PA, where friend may call from 11am. Burial will follow at the Washington Crossing National Cemetery, Newtown, PA.