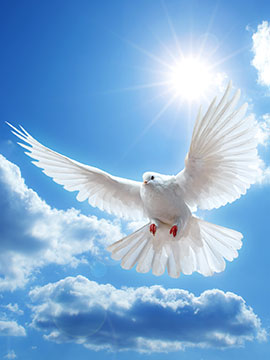 Obituary of John A. Crane
John Arthur Crane of Lower Makefield Township, PA died suddenly on Monday, June 4, 2018. He was 60.
Born in Trenton, NJ, a son of the late Dr. Warren E. Crane and Harriet England Crane, he was a life-long Yardley-Makefield resident.
John was a 1975 graduate of Pennsbury High School and began his working career in the heating and air conditioning industry. John specialized in sheet metal fabrication. He completed Mercer County Vocational Technical School. Where he went on to teach related courses for the past 25 years. John loved nothing more than being a grandfather, father, husband and helping others. He will always be remembered for his positive attitude, knowledge in the heating and air conditioning industry with his students and co-workers and his ability to lighten a room with his sense of humor.
He is survived by his wife, Susan Miller Crane; his daughter, Louise Crane of Lower Makefield, PA; daughter and son-in-law, Elizabeth and Greg Raspanti, PhD of Levittown, PA; son and daughter-in-law, John A. and Lauren Crane, Jr of Newtown, PA; his grandson, Christopher Raspanti; two sisters, Christine White and her husband Kenneth of Doylestown, PA, and Bette Marie Crane of Lower Makefield, PA. He was the brother of the late Warren E. Crane, Jr. and Carolyn E. Kilmer.
Calling hours for friends and family will be held at 9:30 AM Saturday, June 9th at the FitzGerald-Sommer Funeral Home, 17 S. Delaware Avenue (River Road), Yardley, PA. Funeral services will follow at 11:00 AM.