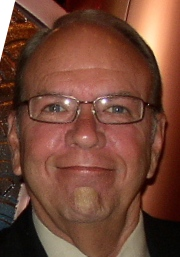 Obituary of Mark Sassaman
Mark F. Sassaman of Lower Makefield Township, PA died on Tuesday June 12, 2018 at Chandler Hall Hospice in Newtown, PA. He was 74.
Born in Allentown, PA, son of the late Mark F. and Marjorie Heil Sassaman, he grew up in Langhorne, PA and resided in Lower Makefield for the past 35 years.
Mark graduated from the Pennsylvania State University, an ardent member of the Alumni Association, and a Nittany Lion Football fanatic.
Mark began his career as a purchasing agent with Johnson & Johnson, and retired from Philips Lighting Co. in Somerset, NJ.
He was a Captain in the U.S. Army, serving in Vietnam, and was awarded a Bronze Star for Valor.
He is survived by his wife, Janet Roberts Sassaman; two sons and daughters-in-law, Richard and Debra Sassaman of Warminster, PA, and Robert and Donna Sassaman of Levittown, PA; his daughter, Ashley Sassaman of Holland, PA; his sister and brother-in-law, Penny and Augie Stasio of Naples, FL; four grandchildren, Jill (Paul) Vassallo, Richard (Margaret) Sassaman, Kelly and Robby Sassaman, and two great granddaughters, Lillian and Emily Vassallo.
Friends and family are invited to call from 4pm to 7pm Sunday at the FitzGerald-Sommer Funeral Home, 17 S. Delaware Avenue (River Road), Yardley, PA. Burial services will be at 10am Tuesday June 19th at the Washington Crossing National Cemetery.
Memorial contributions may be made to the American Lung Association.