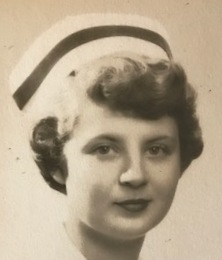 Obituary of Thelma Pisano
Thelma Beatty Pisano of Holland, PA, passed away on Monday, July 2, 2018 at St. Mary Medical Center in Langhorne, PA. She was 84.
Born in Norwich, CT, daughter of the late Harold and Thelma Shannon (Clish), she resided in Lower Makefield Township for the past 27 years, moving to Holland just recently.
Thelma graduated from the Norwich Free Academy, and from the Forsyth School of Dental Hygiene of the Massachusetts College of Pharmacy and Health Sciences in Boston, MA. Thelma enjoyed her career in the dental profession. Most importantly to her, she devoted her talents and energies to raising her large, blended family with great vigor, care and grace.
She is survived by her husband, Dr. Daniel J. Pisano; two sons, and daughters-in-law, Michael and Nancy Beatty (McDermott), and Dana and Geriann Beatty (Gabe); two daughters and a son-in-law, Pamela and Joseph Laudadio, and Kerry L. Beatty; seven step-children; eight grandchildren; three great grandchildren, and 17 step-grandchildren. She is preceded in death by her late husband, Richard Burton Beatty. She was the mother of the late Mark S. Beatty and sister of the late Elizabeth Deslandes.
Her Funeral Mass will be celebrated at 11am Friday at St. Ignatius Church, Yardley, PA, where friends may call from 10am. Burial will follow in Holy Sepulchre Cemetery, Cheltenham, PA. Friends may call from 6pm to 8pm Thursday at the FitzGerald-Sommer Funeral Home, 17 S. Delaware Avenue (River Road), Yardley, PA.
In lieu of flowers, contributions made be made to Aid For Friends-St. Ignatius, 999 Reading Avenue, Yardley, PA19067 or Norwich Free Academy, 305 Broadway, Norwich, CT 06360.