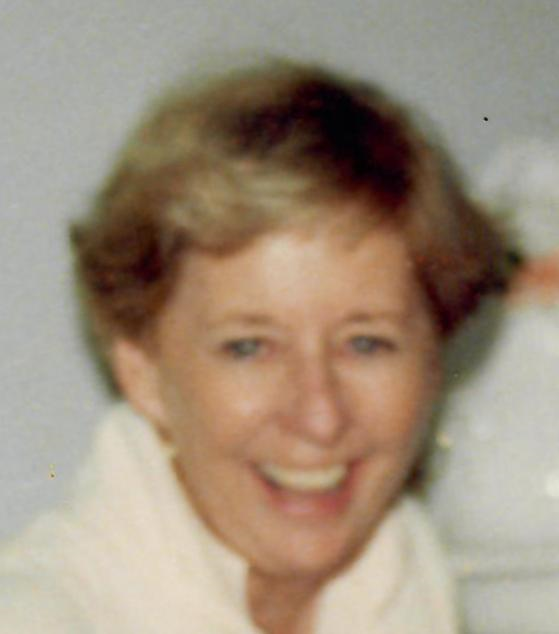 Obituary of Grace N. Stanford
Surrounded by her loving family, Grace N. Stanford of Yardley, Pennsylvania died on Saturday July 7, 2018. She was 92.
Born in Elizabeth, NJ, a daughter of the late Frank and Elsie Gilmartin Nicholson, she resided in Yardley for the past 55 years.
She was a graduate of Hillside High School and Rider College. She was a member of the Alpha Sigma Lambda Honor Society, a journalist for the Night-Rider school paper, elected to Who's Who in American Universities and Colleges, and Woman of the Month while at Rider.
Grace worked for the NJ Office of Administrative Law, managing the incoming law clerks for the residing judges.
Grace was an independent, forward thinking woman, who loved spending time with her growing family and sharing her interests, She was an avid reader who has passions for learning and staying up on current affairs. She played Contract Bridge. and competitive golf at Trenton and Yardley Country Clubs. She was a regular on the Club teams and participated in regional events held by the Golf Association of Philadelphia (GAP).
Her husband, Richard Arthur Stanford, Sr. and daughter, Jacqueline Stanford Couch, preceded her in death. She is survived by three daughters and sons-in-law, Cynthia Stanford McKinstry and Joseph Roche, Patricia Stanford Garthe and Edmund Garthe, Mary Beth Stanford Perella and Carl Perella, and Richard A. Stanford, Jr.; her sister, Rita Boyle; eight loving grandchildren, Jessica, Heather, Corey, Ned, Zac, Clay, Allison and Jillian, and five great granchchildren.
Family and friends are invited to attend her Funeral Mass that will be celebrated at 12pm Saturday July 14th at St. Ignatius Church, 999 Reading Avenue, Yardley, PA.
In lieu of flowers, memorial contributions to The Leukemia & Lymphoma Society would be appreciated.