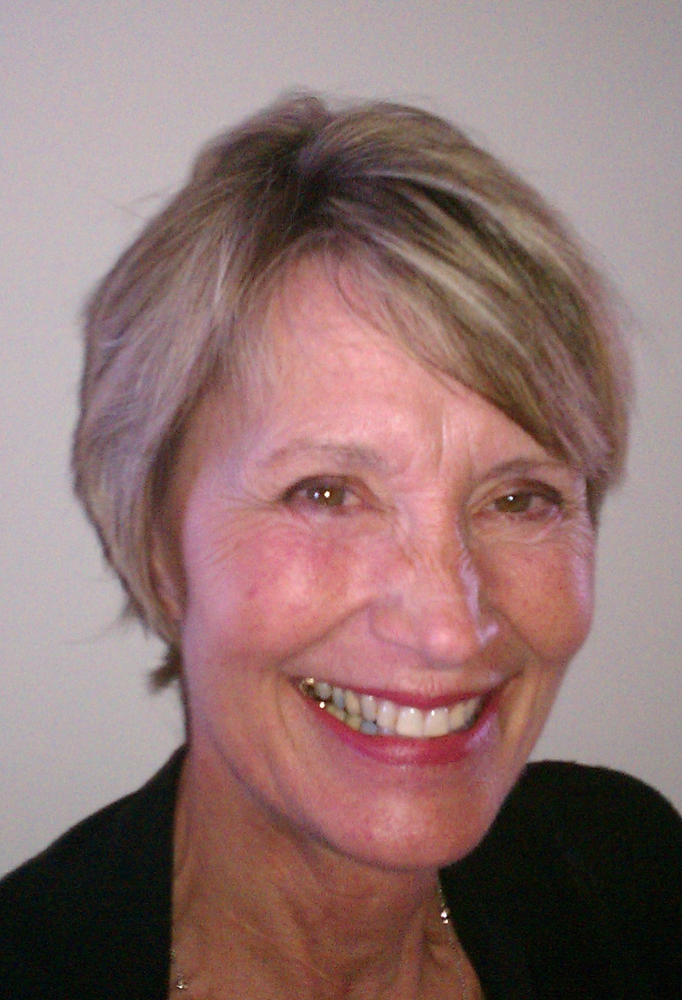 Obituary of Elise P. Wilson
Elise Marie Prior Wilson, beloved wife and best friend of James F. Wilson, DVM, JD and mother (and also best friend) of Amy and Mike, passed away peacefully at her home on Saturday Aug. 25, 2018. She was surrounded by family and friends.
Elise was born in Summit, NJ, on Jan. 5, 1946, to Matilda and Tom Prior. In 1961, her family moved to Easton, PA, where she graduated from Easton Area High School. She went on to attend Penn State University and upon graduating in 1968, she and her dear friend Jody went backpacking through Europe. When their travels brought them to Germany, she met her future husband, Jim, who was serving in the U.S. Air Force at Hahn Air Force Base.
After a mere five week courtship, Jim proposed. Elise said, "This seems a little fast." He asked again a week later and she said, "Yes." They were married three months later in Summit, NJ and returned to Hahn AFB for another year. They moved from Germany to Los Angeles in 1970 and, while Jim attended UCLA's School of Law, Elise worked in the UCLA Medical Center. They fell in love with California and spent their free time exploring and camping as much as possible. Working together, they designed and opened the fourth privately group-owned veterinary emergency hospital in the USA – all in California.
In 1976, they moved to Orinda, CA, where Elise became involved with the Oakland Children's Hospital and the creation of Orinda's first children's playgrounds while raising her two children and providing foster care for a rotating cast of animals from Jim's veterinary clinic. Her love of community organizing, skiing, and running were nurtured here. To be closer to her family, Elise, Jim and their kids moved back East in 1986, settling in Yardley, PA. Here, Elise formed Priority Press Ltd. (a play on her maiden name), through which she helped Jim write, edit, publish and market the definitive textbook entitled Law and Ethics of the Veterinary Profession along with four other books.
Elise's intellect, pragmatism, independence, and willingness to take risks with Jim are a part of her legacy. Her beauty was matched by an arresting grace, charm and spirit. She was the person that friends and family sought out for counsel. Her courage, positive attitude, and complete lack of self-pity in the face of a life filled with many physical ailments will continue to be an inspiration to family and friends.
In addition to Jim, Amy and Mike, Elise is survived by her brother Mike, her grandsons Riley, Ziggy and Arlo, and her granddaughter Echo Elise. A nondenominational memorial service will be held for Elise at 2 p.m., September 29, 2018 the Quaker Meeting House, 65 N. Main St., Yardley, PA 19067.
Memorial Contributions can be made to Camp Quality New Jersey campqualityusa.org/nj (PO Box 264, Adelphia, NJ 07710), The James & Elise Wilson Foundation for the Teaching of Veterinary Career Development, Law, Ethics and Business Management, (Iowa State University Foundation, 2505 University Boulevard, Ames, Iowa 50010-2230 - Account Number: 2702230) or the Ghana Scholarship Fund, Inc. guidestar.org/profile/27-3901078.
To send flowers to the family of Elise Wilson, please visit Tribute Store
Memorial Service
2:00 pm
Saturday, September 29, 2018
Yardley Quarker Meeting House
65 N. Main Street
Yardley, Pennsylvania, United States
Final Resting Place
Ewing Crematory
78 Scotch Road
Ewing, New Jersey, United States