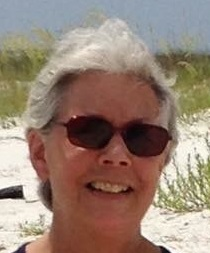 Obituary of Janet Harris
Janet D. Harris of Yardley, PA died peacefully on Saturday, September 15, 2018 at St. Mary Medical Center. She was 70.
Born in Franklin, NJ, her parents moved to Yardley, PA when she was five. She attended Pennsbury High School, Bucks County Community College and Monmouth University. She spent her career working for AT&T, and after retirement worked as a realtor in Surf City, NJ and Yardley, PA.
She loved Long Beach Island, she loved her animals, she had a deep love of country, and most of all she loved her family and friends. She was strong, valiantly taking on anything in her path. She was generous and loving; the first to be there if you ever needed her.
She was predeceased by her mother (Jacoba Day) and father (Morrell Day) and brother-in-law (Charles "Bud" Ortman). She is survived by her daughter Tara Rockafellow Perigny of Morrisville, PA, her sister Kathryn Day Ortman of Chalfont, PA, brother Calvin Day of Yardley, PA, nephews Shawn Ortman (Stephanie Ortman) and Todd Ortman of Chalfont, PA, extended family Shelley, Anna and Helen Zuckerman of Morrisville, PA, and many dear friends.
A Celebration of Life service will be held on Saturday, September 29, 2018 at 11am at Slackwood Presbyterian Church, 2020 US 1 Lawrenceville, NJ 08648, where friends may call from 10:30am.
In lieu of flowers, memorial contributions can be made to the American Cancer Society, Best Friends Animal Sanctuary, or your local Veterans Association.