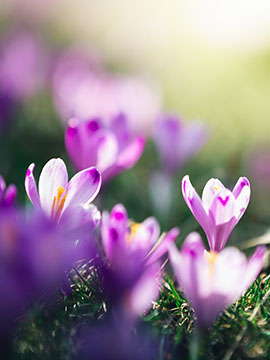 Obituary of Robin McNichol
Robin Lynn (Rau) McNichol, beloved wife, mother, sister, partner, grandmother and friend, died on September 8, 2018 in Yardley, PA surrounded by her family. She was 65.
Robin was born on December 5, 1952 in Passaic, NJ, the third child born to Kenneth Charles Rau and Ethel Anne (Lord) Rau. She was raised in Verona, New Jersey, and graduated from Verona High School in 1971. Shortly thereafter, she met her husband, William (Bill) Rolph McNichol, and they were married on August 5, 1972. Early on, she worked for Orange & Rockland Utilities and Tucker Analytical Services, before studying cosmetology at the Wilfred Beauty Academy (Class of 1987). She became a licensed cosmetologist and hair stylist in the State of New Jersey and spent her career working at salons in Somerset County, most recently at T & Friends Salon in Bedminster, NJ. Robin loved her co-workers and clients like family and never thought of her job as "work." Robin was also an avid horseback rider. She began competing in dressage and pleasure driving and had the privilege to compete in multiple shows, including the prestigious Devon Horse Show in Devon, PA. Robin then took an interest in Western-style riding and began competing with cutting horses. She won multiple non-pro competitions, most recently in 2016. She was a member of the National Cutting Horse Association and Pennsylvania Cutting Horse Association, serving as a Board member for the latter. Robin also crocheted and was a talented artist, who preferred drawing sketches in charcoal. Above all, Robin adored her family and enjoyed spending time with them as much as possible. She went to car shows with her husband, was a regular at Starbucks with her daughter "just chatting it up" and was a loving "Nana" to her granddaughters, often spending time with them feeding the ducks, playing on a playground or taking in a movie.
Robin is survived by her daughter and son-in-law Krysti and Robert Buchanan; two granddaughters, Olivia and Kate Buchanan; her brother and brother-in-law, Kenneth Rau and Joseph "Chip" Fitzgerald; her sister, Beverly Pace; her sister-in-law, Julie McNichol; her many nieces and nephews; and her partner, Joseph Chizek. She was pre-deceased by her husband and her parents.
A celebration of her life will be held at 1:30 pm on Saturday, September 29, 2018, at the Woodside Presbyterian Church, 1667 Edgewood Road in Yardley, PA.