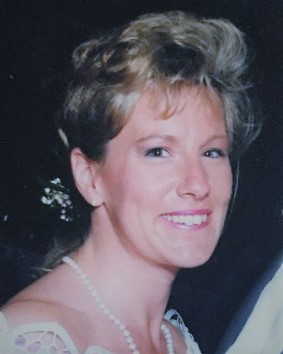 Obituary of Susan Morgan
Age 58, of Yardley, PA passed away unexpectedly but peacefully at her summer home in Avalon, NJ on September 22, 2018. Susan was born in West Chester, PA to Harry and Marie Naughton both educators, realtors and antique collectors in the Chester County area. They instilled in their children a passion for hard work and a love of reading, learning, sports and the great outdoors (especially the Poconos and Jersey Shore). As a student Susan was a "bright light" who excelled at all levels, whether grading her Father's student tests, achieving membership in the National Honor Society or becoming one of the youngest to attain a Lifeguard Instructor designation. She competed on ski teams at both school and university levels. She was a proud alumna of Henderson HS Class of '78 and Cornell University Class of '82 where she attained a BS in Economics and Business Management. After graduating she continued to work part time at the Oyster Bar while pursuing at night and attaining the coveted Chartered Property and Casualty Underwriter designation. She progressed in Cigna's ceded claims and accounting organizations until accepting a promotion to Account Executive and relocating to Division Headquarters in New York City. She would either live in Iselin, NJ or make the arduous commute to NYC for the next 20 years. Her career continued to grow until she reached the Sr Vice President level at Reliance, Gulf, ACE and Allied World where she closed her professional career by working and living in Bermuda.
Upon retiring Susan purchased her dream vacation home in Avalon, NJ. After an extensive remodeling she enjoyed many days in the quiet solitude of her cottage by the sea while meeting several new friends and befriending every single dog and owner she met in her travels (with special affection for Craig, Donna and Daisy Jordan). Susan was an avid reader, beach lover, bike rider, Philly sports fan and early morning bay swimmer.
Susan was the beloved wife, soulmate and best friend to John and loving stepmother to Jeffrey, Jason and Justin (Tracy Molino). Her memory will also be forever cherished by her surviving siblings and their loving spouses, John Naughton (Holly) and Tracy Friel (Jim) along with beloved nieces and nephews; Jack, Kylie, Harrison, Emma, Kevin, Alex and Luke. She will be dearly missed by John's mother Jane and sister Janet (Tom) and their children Gregory and Anna. She was respected and loved by all who knew her, especially her many insurance colleagues domestic and abroad.
Relatives and friends are invited to call on Saturday, October 20, 11 A.M at the FitzGerald-Sommer Funeral Home 17 S Delaware Ave, Yardley, PA 19067 (215) 493-2228 for a life celebration followed by lunch at 1 P.M. at Yardley Inn. Interment will be private. In lieu of flowers Susan would have asked you to buy a real book, subscribe to a newspaper, contribute to a quality women's issue organization, register as an organ donor, adopt a rescue pet, mentor a young professional, thank a veteran for their service, or "say hello in there" to someone struggling or in need.