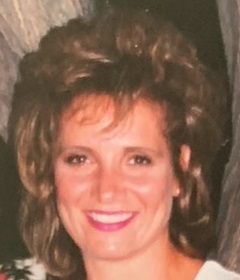 Obituary of Lori P. Colao
Lori P. Colao of Morrisville, PA died on Monday October 22, 2018 at St. Mary Medical Center in Langhorne, PA. She was 55 years old.
Born in Butler, PA and raised in Fombell, PA, a daughter of the late James Robert Palmer and Yvonne Hogan Palmer, she resided in Morrisville, PA for the past 26 years.
Lori graduated from Riverside High School in Ellwood City, PA, Class of 1981.
When she moved to Bucks County in 1986, she began a career with the Pennsbury Racquet & Athletic Club and worked as a front desk attendant and administrator. She then began a career with the State of New Jersey Department of Motor Vehicles in 2001 and rose to the position Executive Secretary. Besides being involved with her two sons' activities, her outside interests included teaching Pilates, spinning and aerobics at the Pennsbury Racquet & Athletic Club, she was one of the youth leaders at the Yardley United Methodist Church in years past and a passionate Pittsburgh Steelers football fan. Her faith in Jesus Christ was noticed by many as she touched many lives with her spirit, energy, laugh, love and passion for God, family, friends and country.
She is survived by her two sons, James N. Colao and Landon G. Colao, both of Morrisville, PA; a brother, Dennis R. Palmer of Ellwood City, PA; four sisters, twin sister, Lonna Lynn Bauer of St. Augustine, FL, Deidrea Mulroy of Crystal River, FL, Susan Jane Law of Bradfordwoods, PA, and Sheri Dawn Buch of Calcutta, OH, and her partner, Frankie Cannon. She was also a sister of the late Patricia Palmer Duerring.
Funeral services will be at 11am Friday at the FitzGerald-Sommer Funeral Home, 17 S. Delaware Avenue (River Road), Yardley, PA. Burial will follow in Newtown Cemetery, Newtown, PA. Friends may from 6pm to 8pm Thursday and on Friday from 9am until time of service at the funeral home.