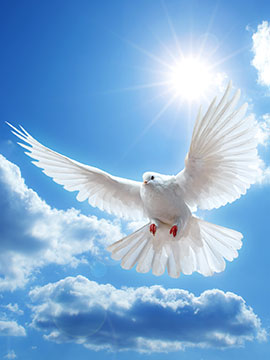 Obituary of Peter P. Walsh
"By logic and reason we die hourly; by imagination we live." – W.B. Yeats
Peter P. Walsh, recently of Newtown, Pa., passed away peacefully on October 11, 2018. Son of the late John K.I. and Catherine McMullen Walsh, "Pete" was born on December 28, 1944 in Trenton, N.J., where he resided most of his life. Following his 1967 graduation from Seton Hall University, he served in the US Army Intelligence Corps for three years during the Viet Nam War with the rank of Sergeant. Afterwards, Pete joined the Mercer County Prosecutor's Office as an Investigator. In later years, he became a roofer with Local 30.
Pete's life was rich in imagination. Glowingly proud of his Irish ancestry, he read widely among Ireland's poets and he himself wrote verse as a hobby. His passion for reading extended to international literature, history, and politics, all of which honed his talent for lively story-telling and debate. Pete engaged with the world through kind humor, ready conversation, and deep reflection. He will be remembered among his broad array of friends as a generous, loyal, and loving man.
Peter Walsh is survived by John K.I. (Liz) Walsh, Lynda K. Maul, Jeffrey T. (Debbie Furness) Walsh, Cynthia (Jim) McLendon, and Suzanne K. (Jack) Walton. He harbored a special fondness for all his nieces and nephews – Jonathan Walton, Chelsea Purtill, Lauren Maul, Jamie Maul, Beckwith Kloss, Georgia Rappole, and Victoria Walker—and for his six great nieces and nephews.
Private interment will be in the Washington Crossing National Cemetery at 2:30 p.m. on October 29th.