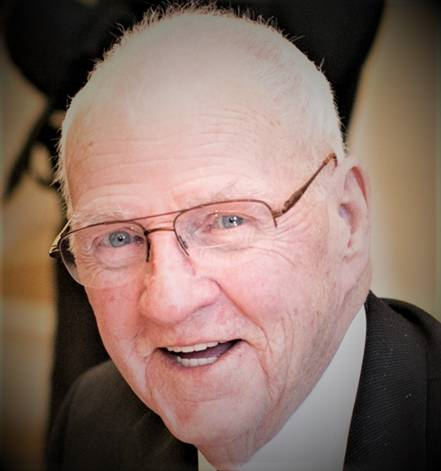 Obituary of Thomas F. O'Brien
Tom O'Brien passed away on November 1, at home with his loving family by his side after a long, hard-fought battle with lung cancer. He was 82. Born in Philadelphia, Tom was the youngest of ten children of the late Edward J. and Marion M. O'Brien of Philadelphia. He is survived by his wife of 54 years Joan (nee Thorn) and his four children Kevin (Cynthia) of Dallas, Texas, Dennis (Bernadette) of Yardley, PA Colleen (Harrison) of Los Angeles, CA and Michael (Renee) of Glenside, PA. He was Pop-Pop to his eight grandchildren: Anna, Daniel, Abigail, Frederick, Grace, Cole, Chase and Julian. Tom is also survived by his three sisters, Theresa Gavaghan, Marion Wood, and Sister M. Leonissa, S.S.J. He is also survived by his two sisters-in-law Patricia Fazio and Theresa Macy plus many nieces and nephews. He was pre-deceased by his five brothers Ed, Frank, Don, Ray, and Gerry, and his sister Alleen. He is also survived by his brother and sister-in-law, Bob and Joyce Thorn of Langhorne, PA.
A life well lived, Tom thrived on the pillars of family, social engagement and service to others. He passed these beliefs to his children by his example. Following his 1954 graduation from North Catholic High School he studied seven years at St. Charles Borromeo Seminary in Overbrook, PA. For 43 years, he was an active member of St. Ignatius Parish and a proud and dynamic member of the Father McCafferty Council #11013 Knights of Columbus in Yardley, PA. Within the Knights, he served as State Church Director, State Vocations Chair, past Grand Knight, and District Deputy. His efforts leading a group of 21 Knights to Waveland, Mississippi following hurricane Katrina is emblematic of his dedication to serving those in need.
After retirement in 2004 after a long career in sales and marketing for McGraw-Hill Book Company, Tom fulfilled his need to interact with people and tell stories by working as a part-time limousine driver, most recently for TOC in Trenton, New Jersey and as a volunteer at St. Mary Medical Center, where he worked as a Heart Ambassador and shuttle driver.
Beyond his love of crossword puzzles and cryptograms, Tom was a diehard Notre Dame football fan. He enjoyed spending time at his second home in Ocean City, NJ. Most of all, he loved his family, his faith, and telling jokes with a twinkle and a wink of his blue Irish eyes.
Relatives and friends are invited to call from 6 to 8 pm on Monday, November 5 and from 10 to 11 am on Tuesday, November 6. A Funeral Mass will be celebrated on Tuesday at 11 am. The Viewing and Mass will be held at his parish, St. Ignatius of Antioch, 999 Reading Avenue in Yardley. Interment will be private.
In lieu of flowers contributions can be made in Tom's name to the Knights of Columbus Charities c/o Rich May, Grand Knight, 1270 Creamery Rd, Yardley, PA 19067 or to the charity of your choice.