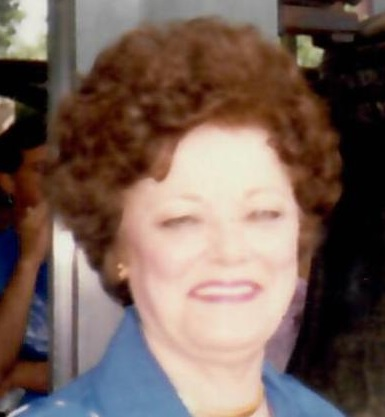 Obituary of Dolores Kelty
Dolores L. Kelty of Yardley, PA died peacefully on Thursday November 8, 2018 at her home.
Born in Yonkers, NY, daughter of the late William J. and Anna Egan Grote, she resided in Yardley for the past 50 years.
Dolores was a graduate of the University of Pennsylvania during WWII. She was a homemaker and very active in all aspects of raising her family. She was especially involved in the enrichment of the faith community of Saint Ignatius Church.
Wife of the late Robert P. Kelty, she is survived by two sons and a daughter-in-law, Robert P. Kelty, Jr. and Dominique Morrow of Newtown, PA, and Rev. Edward J. Kelty, Emeritus Judicial Vicar and Judge of Rome, Italy; two daughters and a son-in-law, Mary Ann and Dennis Conn of Langhorne, PA, and Dolores A. Kelty of Yardley, PA; three grandchildren and their spouses, Sean David and Kelli Kelty of Centennial, CO, Ryan and Karen Kelty of Denver, CO, and Kimberly and Stephen Gorski of Easton, PA; two great grandchildren, Harper Reese Kelty and Oliver Lennon Kelty; brother-in-law, Thomas Kelty and his wife, April of Valatie, NY, and sister-in-law, Eileen Harney of Trenton, NJ.
Friends are invited to call from 8:30am to 10:15am on Friday November 16th at the FitzGerald-Sommer Funeral Home, 17 S. Delaware Avenue (River Road), Yardley, PA. Her Funeral Mass will be celebrated at 11am at St. Ignatius Church, 999 Reading Avenue, Yardley. Burial will follow in the parish cemetery.