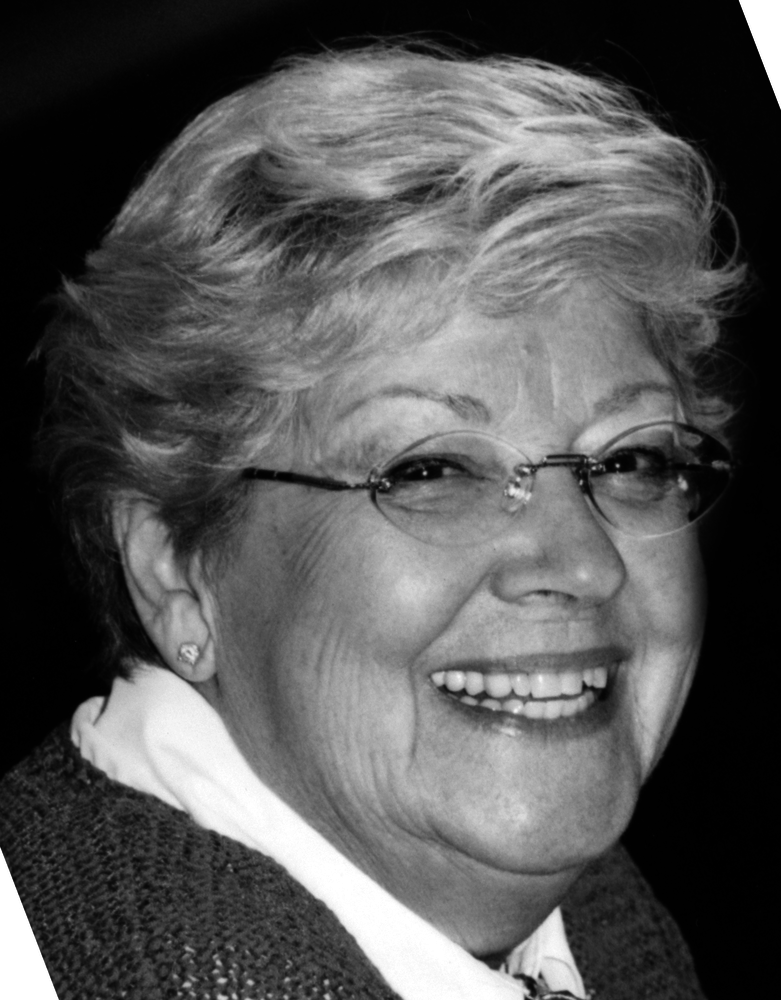 Obituary of Doris Harrah
Doris S. Harrah of Langhorne, formerly of Yardley, Pa passed away Sunday November 18, 2018 at St. Mary's Medical Center in Langhorne, Pa. Born in Pitman, NJ, Doris was 88.
She was preceded in death by her parents Elmer and Margaret Sutphin, her husband James P. Harrah, and her brother Ronald Sutphin.
Survived by three sons, James Harrah, Jr., Castro Valley, California, Daniel Harrah, and his wife, Mary Jo, Dunedin, Florida, & Scott Harrah, Yardley, Pa.
She is also survived by her four loving grandchildren, Daniel Harrah, Jr. and his wife, Allison, Oceanside California, Christian Harrah, Michael Harrah, & Ryan Harrah, all of Yardley, Pa. and one Great Grandson, Maxwell, Oceanside, California. She is also survived by her sister, Mae DeVoto and her husband, Jack, Kennett Square, Pa., a sister in law, Linda Sutphin, Collingswood, NJ., a cousin, Marian Wissman, Marlton, NJ and numerous nieces and nephews.
Doris had a fairy tale marriage with her loving and devoted husband Jim, of 48 years. She helped Jim start an Insurance agency in Hamilton Township in 1955, Harrah & Associates, Inc. which is still thriving today. She was a constant source of inspiration to her entire family. She had grace, she had elegance, a wonderful sense of humor, an upbeat personality, a contagious laughter, and a fantastic smile. Doris loved traveling the world, reading, knitting, and boating. She also enjoyed her times at Little Egg Harbor Yacht Club, Crescent Temple Yacht Club, and their summer home on Long Beach Island, NJ. She just loved looking out at the ocean and taking in a fabulous sunset over Barnegat Bay. She also enjoyed her many friends at Attleboro Village in Langhorne. She loved dinner time at "our table", and enjoyed performing in the many Plays at Attleboro.
In addition to her time with family which she cherished, Doris was a volunteer for Contact suicide prevention, volunteered for many years assisting in physical therapy sessions for a local resident. She also was a volunteer at St. Mary's Medical Center, Langhorne for nearly 10 years. She enjoyed her many years with the Ki-Wives Organization in Hamilton Twp., NJ and proudly served as President and was a member of The First Presbyterian Church, Morrisville, Pa.
Relatives and friends are invited to call from 10:00am-12:00 Friday November 23rd at the Fitzgerald-Sommer Funeral Home, 17 S. Delaware Ave., Yardley, Pa. Her life will be celebrated 12:30 this Friday at Woodside Presbyterian Church, 1667 Edgewood Road, Yardley, Pa.
Interment will be private at Washington Crossing National Cemetery, Washington Crossing, Pa. to join her husband.
In lieu of flowers, contributions in her name may be made to the Wounded Warriors Project, and the local SPCA.