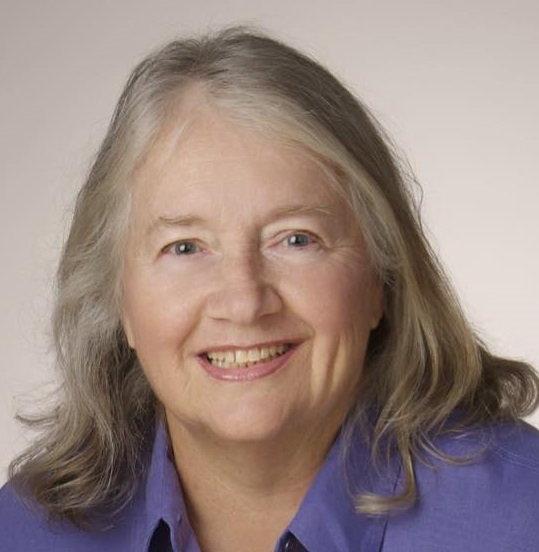 Obituary of Grace Parkinson Godshalk
Grace Parkinson Godshalk of Lower Makefield Township , PA died on Saturday December 15, 2018 at Chandler Hall Hospice in Newtown , PA. She was 81.
Born in Queens , NY , daughter of the late William and Violet Bell Parkinson, she resided in Lower Makefield for the past 53 years. When Grace moved to Lower Makefield while still working in New York City , she recognized the importance of retaining the unique character of the community.
In 1978, Grace was the first woman elected a Township Supervisor and served for 30 important years in the measured growth of the Township. She was a strong advocate of historical preservation in the Township, serving on both the Township's Historical Commission and Historical Society, and was instrumental in the development of what is now known as Edgewood Village .
Grace helped initiate the Township's first Open Space Program and was directly involved in the preservation of several hundred acres of farmland and open lands during her tenure. This included the purchases of the 230-acre Five Mile Woods nature preserve, the 225-acre Patterson Farm, the 81-acre Conservation Easement on the Ruth Wright Farm and the 34 acre Snipes tract.
Much of the Township's recreation facilities were developed and completed under her watch including: the Township's Pool, Makefield Highlands Golf Course, Macclesfield Park, the Fred Allen Softball Complex and Kids Kingdom.
The Pennsylvania State Association of Township Supervisors recognized Grace's extraordinary contributions by inducting her into its Hall of Fame in 2007.
Grace was a Founding Member of the Garden of Reflection - 911 Memorial Committee which created a monument honoring and remembering those lives lost on September 11, 2001, including her son, William Godshalk.
Grace loved her time at their home away from home in Buck Hill Falls, where she was active in the community and served on the Board of Directors.
A longtime member of the Morrisville Presbyterian Church, Grace served as a Ruling Elder of the Church, a member of the Presbyterian Women & Deborah Circle. She was also a member of the Pennsbury Questers, the Lower Makefield Historic Society and the Martha Washington Garden Club.
Wife of the late James Bond Godshalk and mother of the late William Robert Godshalk she is survived by her daughter and son-in-law, Jane G. and John Haller of Pinecrest, FL; two grandchildren, Bridget Bond Haller and William James Haller; a sister, Edith Mehrhoff of East Meadow, NY; two nieces, Diane Mehrhoff and Susan Delaney, and a nephew, Robert Mehrhoff.
Funeral services will be at 11am Friday December 21, 2018 at the Morrisville Presbyterian Church, 771 N. Pennsylvania Avenue , Morrisville , PA. Friends may call from 10am until time of service in the church lounge.
In lieu of flowers, donations may be to Lower Makefield Township Garden of Reflection Community Foundation, 1100 Edgewood Road , Yardley , PA 19067 or the Morrisville Presbyterian Church.