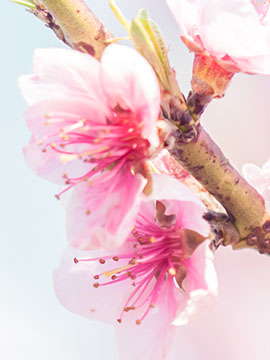 Obituary of SarahJane Elsinger
Please share a memory of SarahJane to include in a keepsake book for family and friends.
SarahJane Elsinger of Washington Crossing, PA, passed away peacefully on May 24, 2021 at St. Mary Medical Center in Langhorne, PA. She was 70 years of age. She left a legacy of love, kindness, generosity and devotion to family and dear friends.
SarahJane was born in Gloucester, MA, on May 31, 1950. She graduated from Gloucester High School and received her Bachelor of Arts Degree from Point Park College. SarahJane joined the Walworth Company in 1975 as Assistant to the Eastern Sales Manager and later, became Advertising and Sales Promotion Manager. In 1979, she joined McGraw-Hill as Manager of Reprint Sales and later, became General Manager of Marketing and Sales Promotion.
SarahJane was predeceased by her parents, Edward and Sarah Turner, and sister, Jeanne. She is survived by George, her devoted husband of 36 years; her sisters, Rosalyn Ideus and husband, Robert of Houston, TX; Patricia Gomez and husband, Odillo of Cooper City, FL; stepchildren, Deborah Elsinger and husband, Fred Imbrogno of Shrewsbury, NJ; Dr. Richard Elsinger of Colts Neck, NJ; Karen Pease of Whiting, NJ; Barbara Romano and husband, Albert of Jackson, NJ; Robert Elsinger and wife, Lisa of Manasquan, NJ; Kenneth Elsinger and wife, Colleen of Manasquan, NJ; step-granddaughters, Jaclyn, Samantha and Taylor; and step-grandson, Steven; as well as her dearest friend, Jessica Wolman whom she met in college and remained very close over the years.
Services and interment will be held privately at St. Gabriel's Cemetery, Marlboro, NJ.