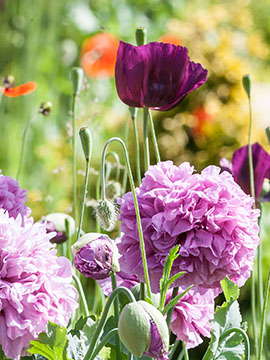 Obituary of Rachel Galletta
Please share a memory of Rachel to include in a keepsake book for family and friends.
Rachel Galletta
Rachel Galletta of Lower Makefield Township, PA died on Monday June 7, 2021.
Born in Philadelphia, PA, she was the daughter of the late Domenicoantonio Mastrangelo and Paolina Giordano Mastrangelo.
Rachel and her late husband, Osea, retired to Lower Makefield some 30 years ago. She was a homemaker with the flair for entertaining. Her 8 grandchildren and 7 great grandchildren added to her enjoyment of life.Rachel's circle of friends included her fellowcongregants from the many churches she was active in over the years.
Wife of the late Osea "Chuck" Galletta, she is survived by a son, Anthony Christian Galletta (Adrianne Galletta) of Lavallette, NJ; two daughters, Donna Lynne Mansi (Francesco Mansi) of Lucca, Italy, and Phyllis Rose Castaldo (Wayne Baker) of Yardley, PA; 8 grandchildren, Anthony Christian Galletta, Jr.(Mauri Galletta), Linnea Rachel Weber (Jeffrey Weber), Christopher Charles Galletta (Suzanne Galletta), Gabriella Francesca Mansi(Matteo Bertolo) Antonio Osea Mansi, Anthony Michael Castaldo(Angela Castaldo), Rachel Marie Castaldo, Victoria Rose Castaldo, 7 great grandchildren and her many nieces and nephews.
Her Funeral service will be at 9:30am on Tuesday June 29, 2021 at Woodside Presbyterian Church in Lower Makefield. Burial will follow at Washington Crossing National Cemetery at 11am.
In lieu of flowers, donations may be made to Woodside Presbyterian Church Mission Fund, 1667 Edgewood Road, Yardley, PA 19067.
Any correspondence can be sent to phylliscastaldo@gmail.com