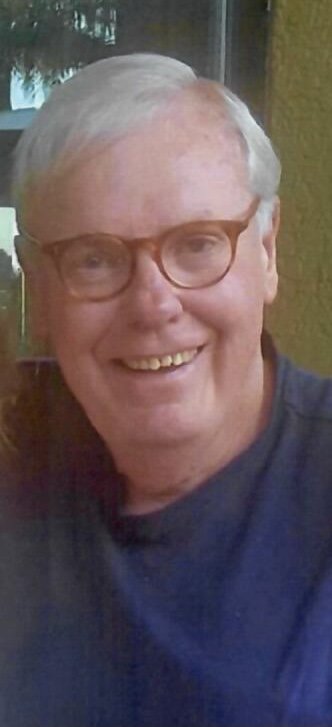 Obituary of Francis Ignatius Mortimer
Please share a memory of Francis to include in a keepsake book for family and friends.
Francis Ignatius Mortimer
Francis Ignatius Mortimer of Langhorne, PA passed away in hospice after a lengthy battle with dementia on Saturday June 26, 2021. He was 78.
Born in Philadelphia, PA, he was a son of the late Louis and Eleanor Leahan Mortimer.
Frank attended Temple Tech after graduating from Frankford High School. He began his career in computers and technology at Bell Labs in New Jersey. During the span of his career, he worked for EMI Medical in St. Louis. Eventually, Frank returned to Philadelphia where he was the east coast regional service manager for Versatec. His career ended with Xerox selling information technology and developing strategies and training for many at Xerox.
Once Frank retired, he was able to pursue his true passions in life, art, theatre and the mummers. For a period of time, Frank owned and operated Frame Crafters Gallery in Southampton, PA. In addition, he was a member of the Philadelphia Museum of Art and the Barnes Foundation. He and his wife Val spent many hours attending exhibitions and viewing his favorite Impressionists paintings. Frank, along with his beloved wife, enjoyed attending Broadway shows and various plays. Their passion for theater was a great joy and as a result they were fortunate to have season tickets to various theaters in the Philadelphia area. Frank was also very proud of his time with the Mummers. He was a member of the Oregon Club. His proudest moment was winning first place for the Fancy Division is a costume he designed. Frank's other interest included summers in the Wildwoods, reading, gardening and walking his dog.
Frank is survived by his wife, Valerie Rector Mortimer; five children, Andrea Wilson and her husband George and children, Chris (Kaelea) Junkin and Matt (Kelly) Junkin, Shelly Mortimer and her children, Brooke Mortimer and Benjamin Francis Mortimer, Aimee Mountford and her husband, Paul and children Bella Fuller and H. Read Fuller, Chris Dykes and his wife Carrie and son, Finn Dykes, and Katie Dykes and children, Zachery Swope and Parker Swope; sisters Eileen (Richard) Sichel and Carol (Ken) Fravel; several nieces and nephews, and his beloved companion, Theo his beloved Golden Doodle. He was the brother of the late Louis (Margaret) Mortimer.
Friends are invited to call on Wednesday June 30th from 6pm to 8pm and on Thursday July 1st from 9:30am to 10:30pm, followed by a Funeral Service at 11am at the FitzGerald-Sommer Funeral Home, 17 S. Delaware Avenue (River Road), Yardley, PA.
In lieu of flowers, donations can be made to the Alzheimer's Association.