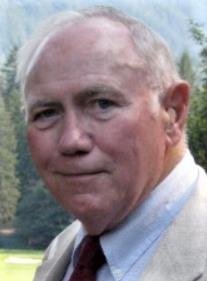 Obituary of Paul Frederick Toft
Please share a memory of Paul to include in a keepsake book for family and friends.
Paul Frederick Toft
June 20, 1931 – June 23, 2021
Paul Frederick Toft, age 90, of Holland, PA passed from this world on June 23, 2021. He was predeceased by his beloved wife, Ann Civenski Toft, to whom he was married for 63 years.
Born and raised in Trenton, NJ he was the son of the late Donald F. Toft, Sr. and Blanche Toft. Paul grew up with three siblings;identical twin brother, Don, brother Jerry, and sister Regina. He graduated from Trenton Catholic High School where he played on the school varsity baseball team, wrote for the school paper, and was the likely instigator of many escapades among his school mates.
After graduation Paul went to work for the Mercer County Engineer's office as a rodman on surveying crews. He enlisted in the U.S. Navy is 1951 and served with his twin Don on the destroyer the USS Meredith (DD 890) until 1954; the ship wasstationed at Norfolk, Virginia assigned to the Sixth Fleet. During Paul's service years the Meredith cruised the North Atlantic waters from Tromso, Norway to Iskenderun, Turkey to provide a front line of defense against further incursion of the (then) Soviet Union. Paul was assigned to the Operations Division as a Radarman. He was very proud of his naval service and the education and travel it afforded him.
After the Navy, Paul and Ann settled in West Trenton, NJ to raise a family. He attended Trenton Junior College, becoming a civil engineer while working at the Mercer County Engineering Division. In 1962 he began work at the N.J. Department of Transportation as a bridge engineer working on numerous bridge projects across the state until 1985 when he transitioned to building and operations manager of the DOT headquarters complex in Ewing, NJ.
Paul and Ann moved from West Trenton to a 10-acre property on Bear Tavern Road in Hopewell Township, NJ to experience more quiet rural living. During these years Paul became a steward of the wooded acres on Canoe Mountain and was an avid gardener. He could occasionally be seen on the local roads in his small pickup truck looking for his daughter's errant horse. They later moved to Newtown, PA to simplify their lives andenjoy the beauty of Bucks County. One of Paul's favorite pastimes during these years was sailing and boating with his brothers, nephews and son on the Chesapeake Bay.
After retiring from the NJDOT in 1989 he and Ann decided to move south to New Bern, NC where they lived in the Greenbrier community for 23 years. Paul would say that these were the happiest years of their lives. He was an active member of St. Paul's Catholic Church, member of the Knights of Columbus, a volunteer driver for the American Cancer Society, an officer of the Emerald Men's Golf Association, and was known as the "mayor of Innisbrook Court" for his outreach and service to his neighbors. Over the years he enjoyed many interests including photography, woodworking, tennis, golf, and traveling. In 2015 they moved from New Bern to Holland, PA to be closer to family.
Paul is survived by three children; daughter Gail Toft-Vizziniand her husband Daniel Vizzini of Lake Oswego, OR, sonRichard and wife Pamela Toft of Trenton, NJ, and daughter Susan Toft Munchback of Bensalem, PA; two grandchildren, Michael and Elena Vizzini and a great-granddaughter Harlow Ann Vizzini; and a sister, Regina Carroll (George) of Yardley, Pa.
Interment with military honors will be at 1 p.m., Tuesday, July 20, 2021 at the Washington Crossing National Cemetery, 830 Highland Ave., Newtown, PA. Attendees are requested to arrive at 12:45.
Paul was a voracious reader and lover of history books; memorial contributions may be made to the historical Newtown Library Company, Newtown, Pa. (https://newtownlibrarycompany.org/)