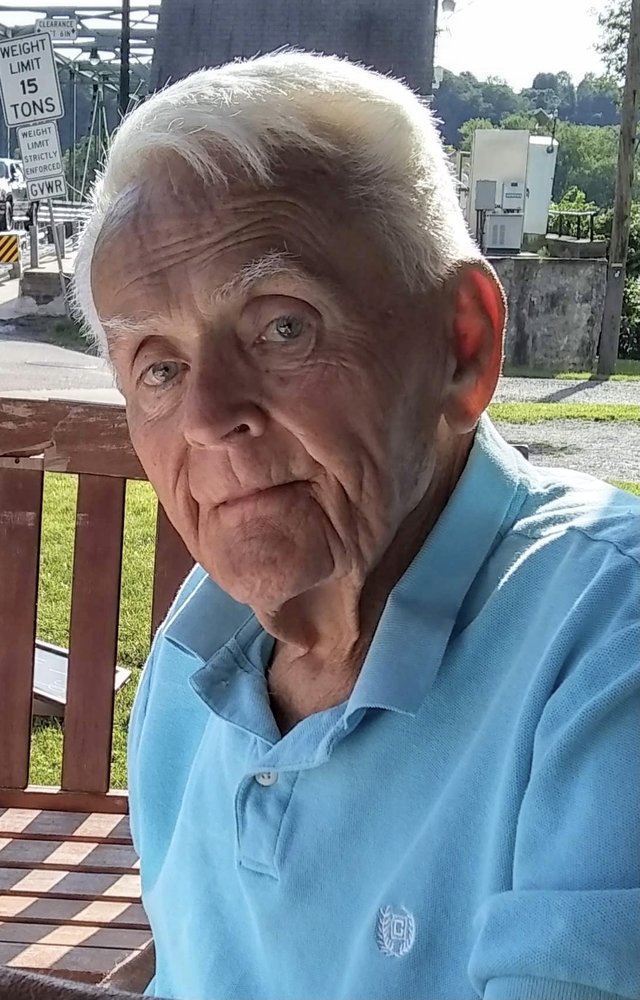 Obituary of John Raymond Hipple
Please share a memory of John to include in a keepsake book for family and friends.
John Raymond Hipple, 81, passed away peacefully at home on July 1, 2021, surrounded by his loving wife of 43 years Susan (Palsho) Hipple, his beloved children Katie and Jason, and his grandson Micah.
John was born on July 20,1939, in Trenton, New Jersey, the third of four sons born to Dr. James W. Hipple, a prominent Trenton dentist, and Ella Winn Hipple, who handled the business side of her husband's practice. Growing up, John's parents purposefully chose to summer in rustic Mud City, NJ, so their four boys would 'rough it,' sleeping on the front porch of a small cabin. Swim races across the lake, after a day at the beach, determined which boy won the only available inside bed that night. These endless, simple summer days sparked John's lifelong love of the ocean, and he later spent wonderful summers with Susan and their family at their Barnegat Bay home.
John graduated from George School, and received his bachelor's degree in Business from Fairleigh Dickinson University. He served in the Army Reserves and was honorably discharged as a Second Lieutenant Artillery. Trenton made John, and John gave back to Trenton. During his decades as a prominent banker, John was proud to help so many individuals and families fulfill their dream of homeownership and improve their lives. During his career, he was President of Mercer Savings and Vice President of United Savings and Loan. He owned Princeton Mortgage and worked for Prudential Mortgage. In his retirement, he stepped up as barkeep with his son Johnny to help his recently widowed mother-in-law to keep the family-owned, world famous Ernie's Tavern humming along.
John loved his family more than anything in the world. Susan was far-and-away the love of his life, and he patiently waited more than a decade for the chance to make her his wife. The defining role of John's life was father, and his huge kind heart and gentle, generous spirit made him the best. Even before John had kids of his own, he was a beloved father figure to his nieces Cheri and Robin. As his own children, Johnny, Kateand Jason came along, John would do anything to spend more time with them, whether that meant countless hours working the snack shack while they played sports, waking at 4 am to shuttle to hockey practice, or impressively learning to ski at age 50 to accompany them on the slopes. John was a kind and generous man of simple pleasures. He was at his happiest sitting on his sailboat on the Barnegat Bay, sunshine on his shoulders, an ice-cold Budweiser in his hand. His many dogs also brought him great joy, no matter how misbehaved some of them might have been.
The loss of his oldest son Johnny in 2020 was the greatest hardship John ever faced. The unfathomable loss of his best friend deepened his love for family and drew the close Hipple clan even closer. In John's final weeks, his children never left his side, caring for him day and night as he cared for them his whole life. It is clear that John's family-first philosophy lives on in the beautiful hearts of his children and grandson.
Along with his beloved son Johnny, John was predeceased by his parents, his brother James Hipple, Jr., and his parents-in-law Ernie and Catherine Palsho.
In addition to his wife Susan, daughter Kate, son Jason, grandson Micah, John is survived by two brothers, Dr. William Hipple and Henry Hipple, cherished family members Sandra Dewar Schweder, Cheri Hipple Parks, Robin Rutter, Ron Rutter, Sandy Davall, Barry Davall, Jeff Davall, Susan Davall, Karin Warner, Tim Warner, Joann Hathazi, Mike Hathazi , Mikey Hathazi, Lauren Hathazi, Dodi Mahnovksi, SergejMahnovski, Chuck Palsho, Allison Palsho, Charlie Palsho, Hayley Palsho, Herb McGee, Crissy Mcgee, and numerous beloved great nieces and nephews. He is dearly missed.
John's viewing will be from 2pm – 5pm and the funeral service will be held from 5pm to 6pm on Friday, July 9th, at FitzGerald Sommer, 17 S. Delaware Avenue, Yardley, Pa. Masks are strongly encouraged.