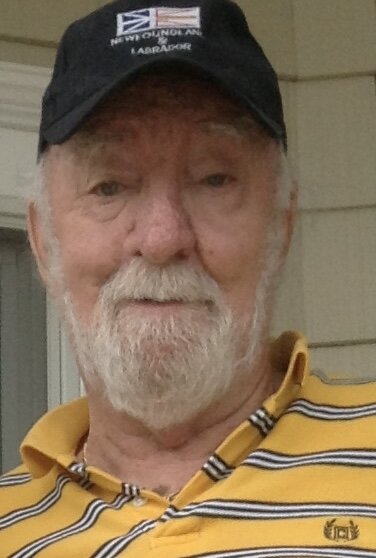 Obituary of Thomas Henry Peoples
Please share a memory of Thomas to include in a keepsake book for family and friends.
Thomas Henry Peoples, 89, of Yardley, PA passed away on Thursday, August 19, 2021.
Tom was born in Trenton, NJ to the late ClaraPeoples (Maahsen) and late John J. Peoples. He was predeceased by his wife Carolyn (Fabian) in 2016 after 57 years of a loving marriage.
Left to cherish his memory are his three daughters: Leslie Peoples of Bloomfield, NJ; Jennifer Stegersand her husband Maris Stegers of Lower Makefield,PA; Valerie Peoples and her husband Jeff Neilson of Redwood City, CA. He was the proud grandfather ofZachary, Nicholas, and Michael (Fish) Stegers, and Alexa and Max Neilson. He will be missed by his brothers and sisters: John G. Peoples of Ormond Beach, FL; Theresa Dunkelberger and her husband Dave of Warminster, PA; Mary Claire Colbert of Atco, NJ; Patricia Peoples of Ormond Beach, FL; Dennis Peoples and his wife JoAnn of Rapid City, SD as well as many nieces and nephews and many life-long wonderful friends.
Tom lived most of his life in Mercerville, NJ before moving to Ormond Beach, FL in 2001 and then moving to Pennsylvania in 2017. He graduated from California Flyers School of Aeronautics in Inglewood, California as an aircraft mechanic specializing in radial engines before he joined the Air Force and was stationed in Lubbock Texas. After returning to Trenton, he worked at Idlewild (JFK) Airport for TWA, Princeton Plasma Physics, the Greyrad Corporation and AMS/MSC Tool.
A very warm, loving and involved dad, he taught his three girls to ride a bike, drive a car, change a tire, use power tools, and fillet a fish. He loved surf fishing and the Jersey shore. But his first love was airplanes, and he could talk your ear off about any airplane model, new or old. He received his private pilot's license in the late '70s and flying brought him so much joy.
Tom and his late wife Carolyn were Lay Eucharistic Ministers at Our Lady of Sorrows Church in Mercerville and later at St. Brendan's Church in Ormond Beach. Tom was also a member of the Knights of Columbus while living in Ormond Beach.
A memorial mass is scheduled forSaturday, October 23, 2021, at 11am, at Our Lady of Sorrows Church, 3816 East State Street Ext., Hamilton, NJ, 08619. Interment will be held privately.
In lieu of flowers, please consider a donation to either a charity of your choice or the Alzheimer'sAssociation (online at alz.org or by mail at National Processing Center, Alzheimer's Association, P.O. Box 96011, Washington DC, 20090-6011) please add a note that it is in memory of Thomas Peoples.
Condolences for the family may be shared at FITZGERALDSOMMERFUNERALHOME.COM