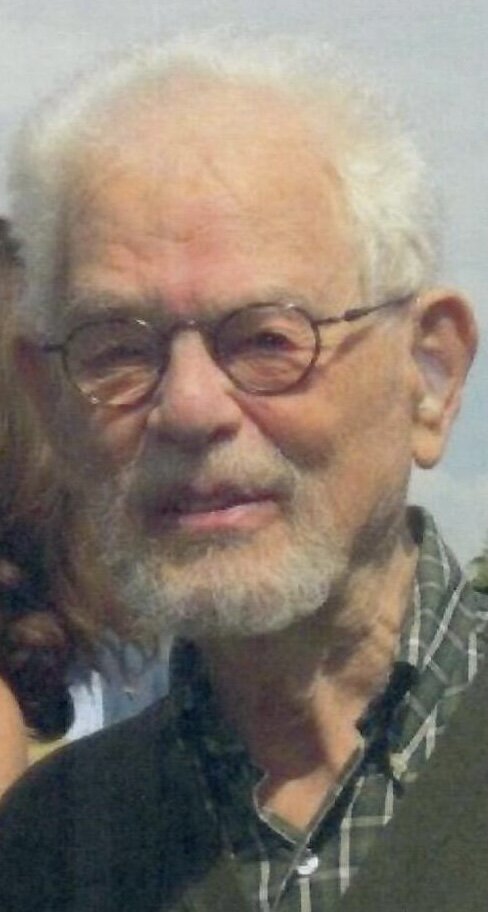 Obituary of Karl Otto Mann
Please share a memory of Karl to include in a keepsake book for family and friends.
Karl Otto Mann
On January 6, 2022, Karl Otto Mann passed away peacefully in Lewisburg at the age of 96. He was born on March 5, 1925, in Germany's East Prussian capital of Koenigsberg, the oldest son of Dr. Fritz Karl and Ingeborg (Papendieck) Mann. In 1936 he emigrated with his family to the United States and lived for a number of years in Chevy Chase, Maryland. In 1967 he has moved to Yardley, Pennsylvania where he lived until moving to Lewisburg in 2018.
During World War II, Mr. Mann served with the 157th Infantry Regiment of the 45th Division in Italy, France, and Germany. He was one of the G.I.'s who liberated the Dachau concentration camp on April 29, 1945. For his wartime service, he was awarded the Combat Infantry Badge, the Purple Heart, the Bronze Star, as well as other medals. In 2020, he was depicted in the Netflix production "The Liberator," (Episode 4).
After the war, Mr. Mann earned his B.S. at The American University, an M.A. at University of Wisconsin, and his Ph.D. at Cornell University. Early in his career he was employed as an office methods engineer for Black and Decker in Baltimore, and as a labor economist for the U.S. Department of Labor in Washington, D.C. and San Juan, Puerto Rico. Subsequently, Dr. Mann taught industrial relations and human resource management for 39 years as a professor at Duquesne University, the University of Toledo, and Rider College (now University). While at Rider, he also served as chairman of the Department of Management and Human Resources, as director of the M.B.A. program, and as president of the faculty union. During his academic career, Dr. Mann authored numerous publications, including a book of readings in collective bargaining which was published by Dow Jones.
Karl Mann was predeceased by his brother Dietrich Mann and his brother-in-law Dr. Roscoe C. Hinkle. He is survived by his wife Anita Jane (Liggett) Mann, his daughter Heidi Jane Franz, his son Dr. Jeffrey Karl Mann, his daughter-in-law Neneth (Yago) Mann, a sister Dr. Gisela J. Hinkle, his brother-in-law John R. Liggett, and his three grandsons Jakob Karl Franz, Jeffrey Karl Mann Jr., and Aaron James Mann, as well as several nieces and nephews and, in Germany, numerous Papendieck cousins.
Family and friends are invited to call from 3pm to 5pm Sunday January 16th at the FitzGerald-Sommer Funeral Home, 17 S. Delaware Avenue (River Road), Yardley, PA, with a service at 5pm.
Internment with military honors will be held at Washington Crossing National Cemetery on Monday January 17, 2022 at 10am.
In lieu of flowers, memorial gifts may be made to Cure PSP, Inc.