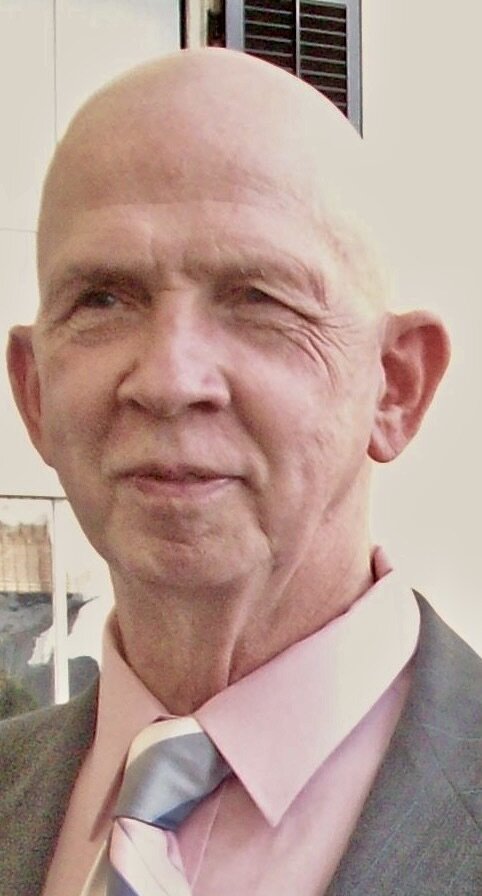 Obituary of George D. Simon
Please share a memory of George to include in a keepsake book for family and friends.
George D. Simon
George Dewey Simon, 75, of Barnegat, NJ,died on Friday, January 28, 2022, in Toms River, NJ.
Born in Port Chester, NY, George was a longtime resident of Yardley, PA, where he grew up, and South Brunswick, NJ, before moving to Barnegat several years ago.
George was born a "trucker," driving trucks for more than 45 of his 75 years. He was always on the move; life on the road was invented. His passion was driving "big rig trucks" cross country. He worked for several large truck companies retiring from Red Star Transport, Newark, NJ. Although this passion for trucking never allowed him to retire completely. Always a man of the road, George found post-retirement life too stationary. So, propelled by his love of the highway, George embarked on his next adventure as a driver for Penske Trucks, Linden, NJ. At Penske, he found many friends and became a loved member of the Penske, Linden family.
George loved sharing his stories from the road; they ranged from the hilarious to the downright dangerous. He loved his chosen profession. It was a lifestyle of adventurebefitting him perfectly.
George had many passions. He loved muscle cars, hunting, playing the lottery,and going to the casinos in Atlantic City. He loved ocean fishing and loved reminiscing about his feat of catching a 37-pound striped bass off the shore of Long Beach Island when he was only ten years old. An event, he was always happy to remind everyone, which resulted in a picture and story in the local newspaper.
George was a St. Francis of Assisi Churchmember, Long Beach Island, NJ.
George was predeceased by the love of his life, Michelle Riggins, Trenton, NJ, his mother Veronica Simon Yardley and stepfather, Joseph Harvey Yardley, Father George D Simon, and brother William Yardley. He is survived by siblings, Christine Simon Kenefick (Tim), Melbourne Beach, FL, Noel Simon, Barnegat, NJ, Scott Simon (Claire), Stockton, NJ, Frank Simon (Barbara), Doylestown, PA, Mark Simon (Sue) Newtown, PA, Michelle Simon, Tinton Falls, NJ.
His survivors also include many nieces and nephews, Stacey Volz, Amy ScheuermanNixon (Glen), Michael Scheuerman(Karren), Shane Simon (Shelby), Kelly Simon Falisi (Sal), Danny, Matthew, and Andrew Simon, and several great-niecesand nephews.
His family wants to thank all those who cared for George during his illness. He was grateful for the love they showed to him.They shared with the family that he returned the love to them with his wonderful sense of humor despite his illness.
Contributions in George's memory may be made to the Michael J. Fox Parkinson's Foundation at "Donation Processing", The Michael J. Fox Foundation, PO Box 5014, Hagerstown, MD 21741-5014 or online atwww.MIchaelJFox.org.
Arrangements are being handled by FitzGerald-Sommer Funeral Home, Yardley, PA. A memorial service is planned for March 2022.