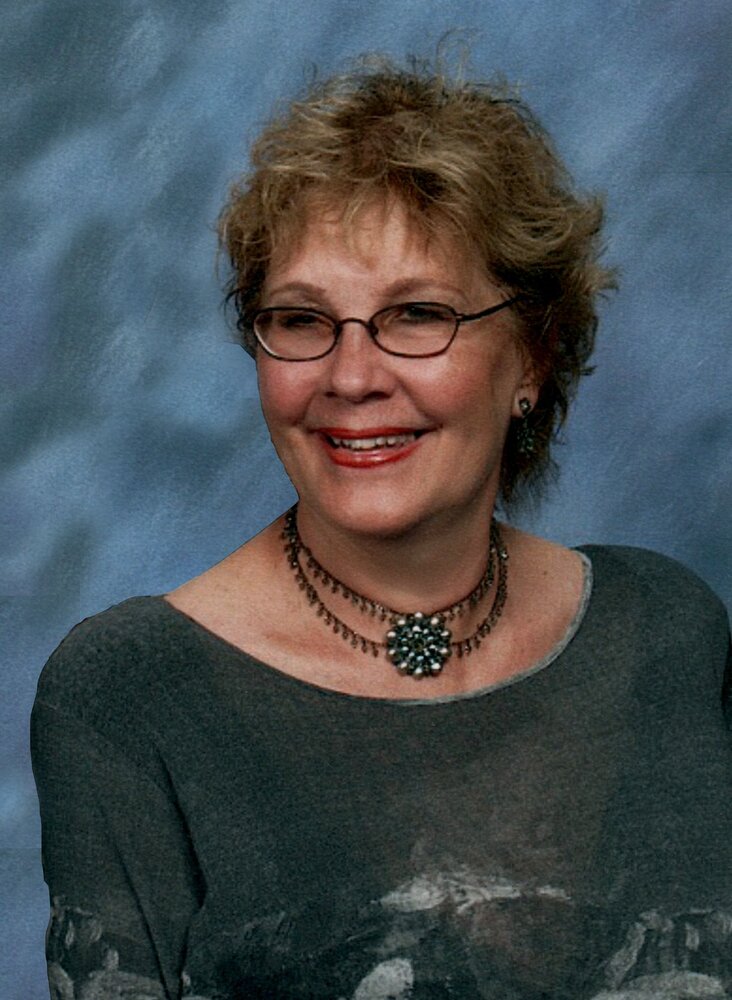 Obituary of Elizabeth S. Miller
Please share a memory of Elizabeth to include in a keepsake book for family and friends.
Elizabeth S. Miller, age 79, died at home February 18, 2022. Known as Betsy since she was a child, she resided with her husband at their historic Lower Makefield Township home, "Edgewood", for 52 years. It was the first home for their two sons. Since then, they, their wives and combined 9 children enjoyed the history and beauty of the home, the out-buildings and the park-like grounds.
She was a graduate of The Pennsbury School District, (now) East Stroudsburg University and obtained her master's degree from (now) The College of New Jersey while teaching elementary students in the Pennsbury School District. She was an energetic educator popular with her students and colleagues alike.
Betsy loved her flower gardens and could be observed constantly planting and caring for her meticulously planned beds of seasonal beauty. She was able to build on and share her knowledge through the Martha Washington Garden Club. She headed a committee that held well-received monthly craft classes for residents at the Langhorne Gardens Health and Rehab Center.
Being a descendent of John Alden, she was a member of the Society of Mayflower Descendants. Her membership in The Daughters of the American Revolution was through James Armour.
Her interest in local history was expanded through her many years as an active member in The Lower Makefield Historical Society. She and her husband spent years researching and supervising the restoration of their home. They were able to document information about the 15 owners of their property starting with William Penn.
Betsy had a talent for decorating their home with a mix of antiques, reproductions, paintings by 19th century artists and some works by early 20th century PA Impressionists. Her love of antiques was reflected in her membership with the Pennsbury Questers. She had a remarkable hatpin collection. Her specific interest in them was supported by being a member of The American Hatpin Society.
She acquired a taste for clothing as a child and was always fashionably dressed in coordinated apparel and accessories. She has been described by friends as being, "….a fine woman who cared and loved her husband, her children and so many more", "…a good friend who will be missed forever", "…honored to be included in Betsy's circle of friends", "…a great lady, she was always pleasant and smiling", "…a wonderful person and so positive about family, friends and life", "…precious to us, wonderful wife, Mother, Grandma and friend to many. We loved Betsy so much" and "…I thought she was the coolest person I ever met"
Her favorite dog breed was revealed by her license plate, 1BLKLAB. She thoroughly enjoyed family vacations in Cape May, NJ that grew from a weekend with their two sons to a week including "The Miller 15".
Daughter of the late Norman J. and Blanche H. Schwartz, she is survived by her husband of 55 years David R. Miller, their sons David, Jr (Leslie) and Stephen (Susan); 9 grandchildren: Stephen, Jr., Madilyn, Elizabeth, Sara, Shanna, Kade, Angeline, Juliet and Jett; 9 first cousins: Amy Givonetti, Robert Harman, Barbara McCord, Judy Menard, Linda Wiese, Donald, Thomas, Richard and Robert Schwartz and her uncle, Fred Schwartz (Ann).
A memorial service for Betsy will be held starting at 10 AM on Tuesday March 1, 2022 at the Woodside Church, 1667 Edgewood Rd. Yardley, where she was a member for over 40 years. To watch the service live go to www.woodside-church.org and click on the button "Watch Live Streams" on the home page. A reception will follow.
In lieu of flowers, donations may be made in her honor to the ALS Association, Greater Philadelphia Chapter or Woodside Presbyterian Church.