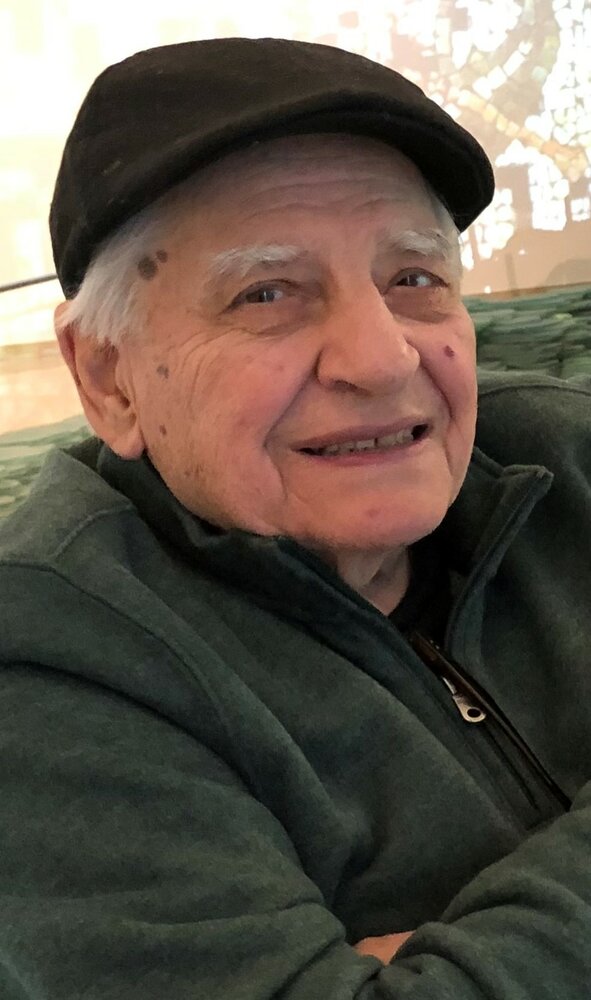 Obituary of Daniel J. Pisano M.D.
Please share a memory of Daniel to include in a keepsake book for family and friends.
Daniel Joseph Pisano, M.D.
April 22, 1929-March 1, 2022
Dan Pisano was born in Mt. Vernon, NY on April 22, 1929 to Louis Eugene Pisano and Annunciata "Nunce" Branca Pisano. His father was a pharmacist, and his parents ran a neighborhood pharmacy and soda shop, where Dan worked countless hours during his teenage years as a "soda jerk". During the Depression, both parents also worked several other jobs to make ends meet, and his mother worked as a riveter during WWII. Though he was raised as an only child since his older sister died in infancy before he was born, Dan grew up surrounded by numerous aunts, uncles and cousins, since Lou was the oldest of 10 siblings and Nunce was the second oldest of 17 siblings, most of them living within a few blocks of each other in the same neighborhood in the Bronx. Those nearby relatives included his mother's brother, Ralph Branca, the professional baseball pitcher who played for the Brooklyn Dodgers.
Dan attended Longfellow Elementary School and won a music scholarship to high school at Mt. St. Michael's Academy. He was a talented musician and played the clarinet and saxophone so well that he worked many weekends in professional bands in the New York area during the "big band era". He majored in Pre-Med at Fordham University and then received his MD from Georgetown University. He also played minor league professional baseball catcher during his time in college. After med school, he completed a rotating internship at St. Vincent's Hospital in Manhattan, followed by his residency in radiology at Montefiore Hospital in the Bronx. During this period, on October 1, 1955, he married Etta Driscoll O'Toole of Baltimore, MD. Between 1957 and 1968, Dan and Etta had 7 children, five girls and two boys. After Dan's brief service in the US Army, the family settled in the Philadelphia suburbs.
Dan was a really hard-working radiologist, first at Frankford Hospital, followed by the establishment of his own practice based at numerous facilities around the Philadelphia area – including offices on Chelten Avenue in Germantown, Center City X-ray at the corner of Broad and Vine, 6200 Frankford Avenue in Northeast Philly, Kensington Hospital, and others. It was something he was great at and really loved to do, once estimating that he had helped care for over 50,000 patients in his long career.
In 1973, Dan's beloved wife Etta died of a brain tumor at the age of 44. After almost two years of single fatherhood, on March 16, 1975, Dan married another widowed parent, Thelma Shannon Beatty, and became stepfather to her five children, three boys and two girls. Dan and Thelma combined their households in Flourtown, PA, living under one roof with all 12 kids, until the kids eventually each left for college or jobs. After his retirement at age 70, Dan and Thelma settled in Yardley, PA.
Dan was a devoted family man throughout his long life. He taught his kids sports, particularly baseball and softball (including learning to pitch inside the house on colder days), attended and cheered wildly at every sporting event and concert, every baptism, graduation and wedding, and showed up to meet and hold his grandkids within days of their births. He relished long dinners out with his kids, grandkids and great grandkids, usually indulging in pasta with bolognese sauce, a salad dressed with oil and vinegar and a glass or two of Chianti.
He was also a man of strong Catholic faith, sending all his kids to Catholic schools, attending weekly Mass and expressing his faith and acting on its tenets throughout his very long life. He was a member of the Knights of Columbus and, in his retirement, helped found an organization that donated used radiological and medical equipment to hospitals in the war-torn former Yugoslavian countries, a mission that he identified after multiple trips to the shrine honoring Our Lady of Medjugorje. A highlight of his long life was the visit he made with two of his children and their spouses to Israel early in 2019, where he visited the sites of Jesus' birth, early life, crucifixion and resurrection.
Dan is survived by all 7 of his children and their spouses - Etta Pisano and Jan Kylstra, BeaKay Stryker, Louise and David Simone, Frances Pisano and Leonard Vaughen, Danny Pisano, Jimmy and Laura Pisano, and Mary and Michael DeChristopher, as well as 4 of his 5 stepchildren and their spouses - Pam and Joe Laudadio, Kerry Beatty, Michael and Nancy Beatty, and Dana and Gerriann Beatty. He is also survived by 26 grandchildren and their spouses/partners- Carolyn Kylstra and Ryan Meehan, Jimmy Kylstra and Amy Abramowitz, Schuyler and Emily Trambert Kylstra, Marijke Kylstra and Sara Quinn, Allie Stryker and Max Siegal, Katie Stryker, Danny Stryker, Kathleen (Simone) and Jake Stokes, Alec Simone and Amei Meyer, Patrice (Thompson) and Seth Flynn, Noel Thompson and Emily Dobson, Zachary Pisano, Luke Pisano, Ben Pisano, Ella Pisano, Jack Pisano, Nicholas DeChristopher, Gina DeChristopher and Natalie DeChristopher, Greg Laudadio and Alyssa Amoroso, Matt Laudadio, Michael Aguilar, Nicole (Aguilar) and Alex Mathews, Jacqueline Beatty, Jeffrey Beatty and Brandon Beatty. Finally, he is also survived by 8 great-grandchildren – Ellis and Bowen Meehan, Abe, Saul and Talia Kylstra, Caroline Siegal, Lucian Stokes and William Thompson, and many other family and friends who loved him. He was predeceased by both of his parents, his sister, both of his wives, and his stepson, Mark Beatty.
Dan Pisano was an eternal optimist who loved his life and always looked for the bright side in most every situation. He had a peaceful death, without pain, surrounded by those who he loved with Frank Sinatra music playing in the background. He felt ready for his death when it came. His family is grateful for the blessing of spending so many years with him and will miss him greatly.
His funeral Mass will be celebrated at 10am on Saturday March 5, 2022 at St. Ignatius Church, 999 Reading Avenue, Yardley, PA. Burial will follow at Holy Sepulchre Cemetery, Cheltenham, PA. Friends may call from 6pm to 8pm Friday at the FitzGerald-Sommer Funeral Home, 17 S. Delaware Avenue (River Road), Yardley, PA. To view the mass via the live stream please click on the following link: https://youtu.be/_nLcPUaD6gI
The family suggests that those wishing to give donations in Dan's honor should consider a contribution to Caring for Friends (formerly Aid for Friends), 12271 Townsend Rd, Philadelphia, PA 19154 (an organization for which he and Thelma frequently volunteered), or to the Thelma Pisano Music Scholarship Fund at St. Ignatius of Antioch Catholic School, 995 Reading Ave, Yardley, PA 19067.