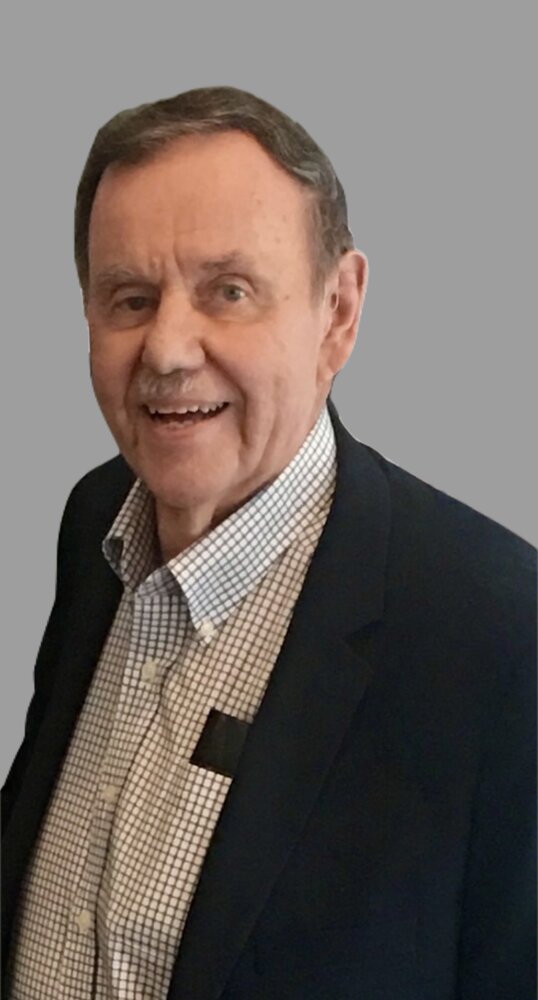 Obituary of Richard B. McCorkle
Please share a memory of Richard to include in a keepsake book for family and friends.
Richard B. McCorkle
Richard B. McCorkle, 88, of Lower Makefield Township, PA died on Tuesday September 6, 2022, surrounded by his family, at the St. Mary Medical Center in Langhorne, PA.
Born in Cleveland, OH, son of the late Harry E. McCorkle and Martha Merner McCorkle, he also lived in Cincinnati and attended high school in Pittsburgh, PA. He resided in Lower Makefield for the past 58 years.
Rick received his undergraduate degree at Slippery Rock University where he was Captain of the swimming team and a record holder in the 100 meter freestyle. Rick was awarded his master's from Springfield College's nationally recognized Health and Physical Education program. He then began his career at Trenton State College (now The College of New Jersey) as a professor in the Health and Physical Education Department where he taught for 36 years. Rick started the cross country program at TSC and led it from 1963 until 1994 and, in 1970, took on the track and field program as well. He also coached the men's and women's swim teams, each for three years, and officiated intercollegiate swim meets. In 2002, Rick was inducted into The College of New Jersey's Athletic Hall of Fame as a Coach.
Rick had a variety of other interests. He was a natural artist and used this talent to make such things as trophies, banners and shirts for his teams. He loved "Big Band" music and had a passion for collecting 78 records. He ran "Rick's Record Rack" at the Golden Nugget emporium in Lambertville, NJ, for many years. Rick loved gardening and spent many hours in his yard exercising his green thumb. While living in Pittsburgh, he became a lifelong Steelers fan.
He is survived by his wife of 61 years, Kathleen "Kay" Meyer McCorkle; his son, Richard C. McCorkle of State College, PA; two daughters, Laura Gilligan (Edward) of Morrisville, PA, and Julie Shennard (Brad Cohen) of Langhorne, PA; two granddaughters, Kelsey (Dan) and Lindsey Shennard, and great granddaughter, Cameron. He was the brother of the late Thelma Mikkelsen.
A memorial service will be held at 11am on Saturday, September 17, 2022 at the Lutheran Church of the Resurrection,1700 Makefield Road, Yardley, PA, where friends may call from 10am.
In lieu of flowers, memorial contributions may be made to the Lutheran Church of the Resurrection, 1700 Makefield Road, Yardley, PA 19067 or a charity of your choice.