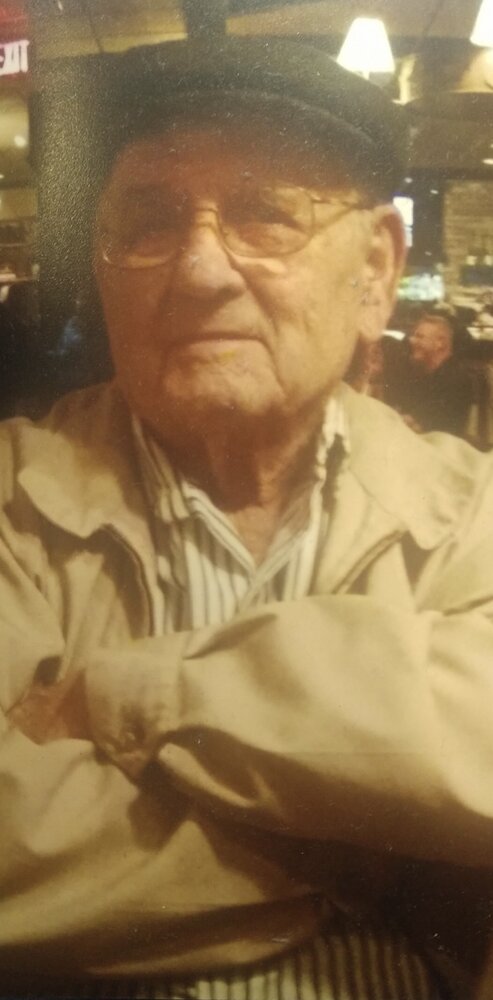 Obituary of Richard A. Neelan
Please share a memory of Richard to include in a keepsake book for family and friends.
Richard (Dick) Adley Neelan, 100, of Yardley passed away on Saturday, October 1, 2022 in his home. Richard was born on April 9, 1922 and grew up in Ingram, Pennsylvania.
A veteran of the United States Navy (1943-1946), Richard served as Submarine Gunnery Mate and saw action in the Pacific and the Atlantic during World War II. Following the war he moved to Levittown, Pennsylvania to work at U.S. Steel Fairless Works. He was a lifelong avid fisherman. In his retirement, Richard worked as a driver with AdVenture and Bill Marsh Ford for many years. He played in the Bucks County Senior Softball League, pitching well into his eighties.
He is preceded in death by his wife of 67 years, Leila Ruth (Handick) Neelan, brother Robert Neelan, and grandson Andrew Shepherd.
He is survived by daughters Lynn Parsons (David) of Yardley, Pennsylvania, Claire Shepherd (Joe) of Hampton, Virginia, and Lucinda Mitchell (David) of Rockport, Maine, his 7 grandchildren, and 10 great-grandchildren.
Services will be held on Monday, October 10, 2022 at the Morrisville Presbyterian Church, 771 N. Pennsylvania Avenue, Morrisville PA at 11:00 AM in the Hutchinson Memorial Chapel. Guests are invited to meet with his family prior to the service at 10:00 AM in the church lounge.
Internment will take place on Tuesday, October 11, 2022 at Washington Crossing National Cemetery, Newtown, PA.