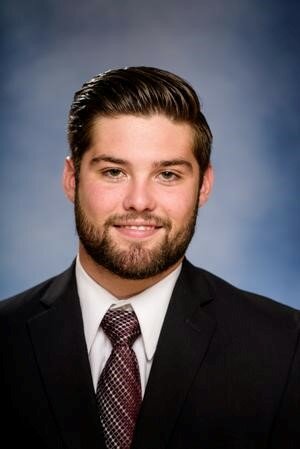 Obituary of Brett A. Incollingo
Please share a memory of Brett to include in a keepsake book for family and friends.
Brett A. Incollingo
Brett A. Incollingo, 28, of Yardley, PA, died on Thursday October 6, 2022.
Brett was a graduate of Holy Ghost Prep in Bensalem, PA, where he was a student athlete involved in both ice hockey and lacrosse. He attended Stevens Institute of Technology in Hoboken, NJ, where he played varsity lacrosse and graduated with Honors.According to the Stevens Record Book, Brett holds numerous records for face-off wins and groundballs. To this day he remains in the number one spot for career face-off wins.
Upon graduation, Brett pursued a career at the commercial real estate firm, Colliers International. After two years he received a promotion to Associate Director. His engaging personality enabled him to quickly connect with clients and colleagues.
Brett had a passion for music and nature, which he often enjoyed with his family and friends. He was a charismatic individual who took a genuine interest in everyone he met. Brett made people feel special.
Brett is survived by his parents, William J. Incollingo and Ellen Trackenberg Incollingo, along with his two brothers, Travis and Kyle, all of Yardley, PA. He is also survived by his two grandmothers, Kathleen T. Overberger of Yardley, PA and Genevieve Incollingo, of Conway, SC. Brett will be greatly missed by many aunts, uncles, cousins, and friends.
A visitation will be held on Wednesday, October 12, 2022, from 5:00 pm – 8:00 pm and a Memorial Service will be held on Thursday, October 13, 2022 at 11:00am. Guests are invited to meet with the family prior to the service at 10:00 am.
Both services will be held at FitzGerald-Sommer Funeral Home, 17 S. Delaware Avenue, Yardley, PA 19067. Private family interment will be at St. Ignatius Cemetery at a later date.
In lieu of flowers, the family requests donations be made in Brett's memory to Trenton Lacrosse. Trenton Lax is committed to bringing "The Medicine Game" of lacrosse to girls and boys in greater Trenton, NJ.
*Lacrosse is a "medicine game" because in many ways, it heals us. Our mind, body and spirit are nourished when we run, throw, and play. Our lives are enriched when we form bonds with our team, coach, friends and community through "The Medicine Game."
Brett was looking forward to volunteering as a coach this spring for this organization.
You can donate two ways:
• PayPal, @TrentonLax
• By Check, Mail to
Trenton Lacrosse 258 Jackson St. Trenton, NJ 08611