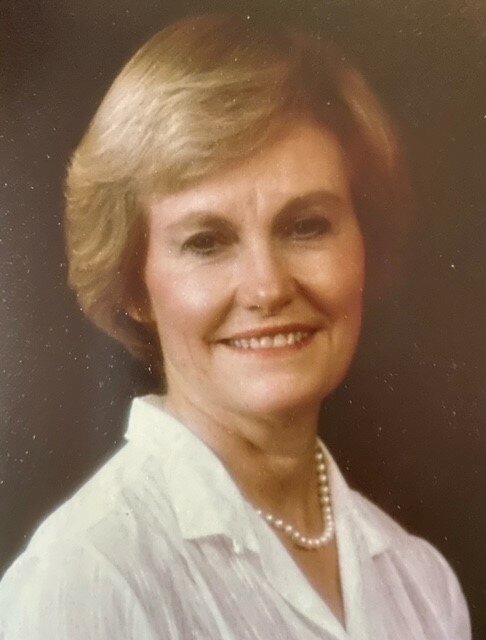 Obituary of Dorothy Ann Clark
Please share a memory of Dorothy to include in a keepsake book for family and friends.
Dorothy Ann Clark (aka Dotty Ann, Dot, Gammy) beloved wife, mother, grandmother, aunt, cousin, godmother, friend, and teacher died on Friday December 2, 2022.
Dotty was a resident of Lower Makefield PA since 1978 when she and her husband Paul moved from Bayside NY. Born in Elmhurst NY, she was the only child of Antoinette (Ferrari) Boylan and Thomas V. Boylan. She was born on Valentine's Day 1933. Dorothy was a loving supportive wife and mother who always saw the best in her family. She was also a loving "Gammy" to her grandchildren and great grandchildren.
Dorothy is survived by her husband of 68 years, Paul Victor Clark, her daughter Maureen Clark-Gallagher of Lower Makefield, PA (Jack Gallagher), son Paul Francis Clark of Mountainside NJ (Patricia Hope Clark) and grandchildren Allison Marino (Devin Kaltenbach), Daniel (Julie) Marino, Jeanine Clark, Megan Gallagher, Tyler B. Clark, Kevin B. Clark, Dylan Clark, Sean Clark, Michael Gallagher, Brian Gallagher, and two great grandchildren, Charles Clark Marino and Harrison Paul Marino. She was the mother of the late Kevin Clark. She was the sister-in-law of Lorraine and Gene Rosenquest.
Dot was a graduate of Dominican Commercial High School where she made lifelong friends. She met her husband Paul at St. John's University in Queens. NY. She also earned two Masters degrees from Queens College and Trenton State College (The College of New Jersey). She was a lifelong educator and inspired this love of learning in her family. She taught in New York Catholic schools for many years. After moving to Pennsylvania, she worked as a teacher and then assistant principal at De La Salle Vocational in Bensalem PA. She loved the beach, reading, knitting, traveling, and, in later years, spending winters in Arizona
Dorothy was truly a good, kind, intelligent, and Christian woman who exemplified Catholic virtues by her humble acts of charity and love. She had a special devotion to the Holy Family and had close friendships with many Jesuit priests and Christian Brothers. As Assistant Principal at De La Salle, she and her husband also took many trips to Appalachia with the youth from De La Salle where they performed community service. She truly loved these boys. In later years, Dot made care packages for the troops in Iraq and Afghanistan for many years. She also corresponded with many of them during and after their deployment. She was also known for her delicious Christmas cookies and the beautiful hand knit Christmas stockings that both family and friends have cherished for years.
Her funeral Mass will be celebrated by Father Donald Gannon SJ and Father Vincent Sullivan SJ at 12PM on Friday December 9, 2022, at St. Ignatius of Antioch Catholic Church 999 Reading Avenue, Yardley PA. Burial will follow in the parish cemetery. Friends may call prior to the Mass at the FitzGerald-Sommer Funeral Home, 17 S. Delaware Avenue (River Road) in Yardley from 10:30AM to 11:30AM.
In lieu of flowers, memorial contributions may be made to Holy Redeemer Hospice at www.redeemerhealth.org or Holy Redeemer Saint Joseph's Manor.