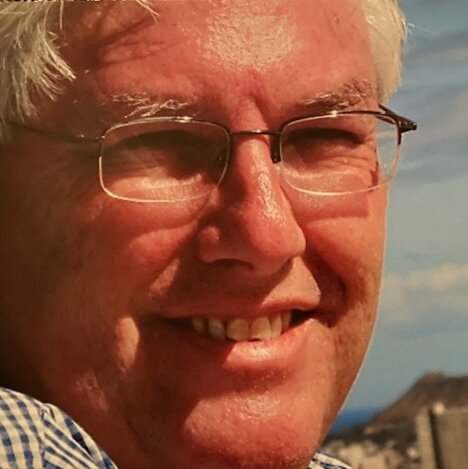 Obituary of John Michael Gallagher, Jr.
Please share a memory of John to include in a keepsake book for family and friends.
John Michael Gallagher Jr.
John Michael Gallagher Jr. (aka Jack) passed away the morning of Friday, December 16th, 2022 after a short but fierce battle with cancer. He was surrounded by those who loved him in his final moments. Jack was 67 years old
Jack was born in 1955 to the late Catherine Brown and John Michael Gallagher Sr. He was the eldest of three sons (Peter (Eloise) and Leo (Susan) Gallagher) and was known for his protective attitudes over his brothers. He followed in his father's steps and in 1973 joined the Seafarers International Union (SIU) where he worked on tugboats all along the eastern coast of the United States as well as many other jobs with the SIU. He was also gifted mechanically and could fix just about anything. Throughout his life, Jack had an amazing ability to turn any ordinary experience into an unforgettable memory with this contagious laughter and insightful, humorous, and personal stories. In tandem with his positive personality, Jack continuously strived to help those in need. In 2003, he became the Director of the Seafarers Alcohol and Drug Rehabilitation Center (SARC) for the SIU, where he helped countless seafarers on their recovery journey. During his tenure, he also taught courses for the SIU, Navy, and several colleges. In fact, he was awarded the Preceptor of the Year by the Navy. He especially loved teaching the SIU unlicensed apprentice trainees. Among many of his accomplishments, he was very proud of earning a EdD degree.
Above all else, Jack was first and foremost a family man. In 1994, Jack married the love of his life, Maureen Clark-Gallagher, and together raised their family of three daughters (Allison Marino (Devin Kaltenbach) Jacklyn Gallagher, Megan Gallagher) and three sons (Daniel Marino (Julie), Michael Gallagher, Brian Gallagher (Leighanna Mangiola). He is also survived by his goddaughter, Kerri Leigh Gallagher. Jack enjoyed spending time with his family and grandchildren and sharing the gift of laughter and the beach. He is also survived by many cousins, nephews, nieces, and friends.
His funeral Mass will be celebrated by Father Donald Gannon SJ at 10:30AM Tuesday December 20, 2022, at Holy Trinity Church, 201 N. Pennsylvania Avenue, Morrisville, PA. Friends may call prior to the Mass at the FitzGerald-Sommer Funeral Home, 17 S. Delaware Avenue (River Road) in Yardley, PA from 8:30AM to 10AM. Interment will be done at a later time at the discretion of the family.
Jack's last act of generosity was his donation to the Gift of Life, because of it two people will regain their sight.
In lieu of flowers, please make donations to the Seafarers Alcohol and Drug Rehabilitation Center (SARC). The funds will be used to further the cause that Jack dedicated his life to, assisting seafarers in their time of need. Checks should be made out to SARC and can be mailed to Margaret Bowen, SARC, 5201 Capital Gateway Drive, Camps Springs, MD 20746.