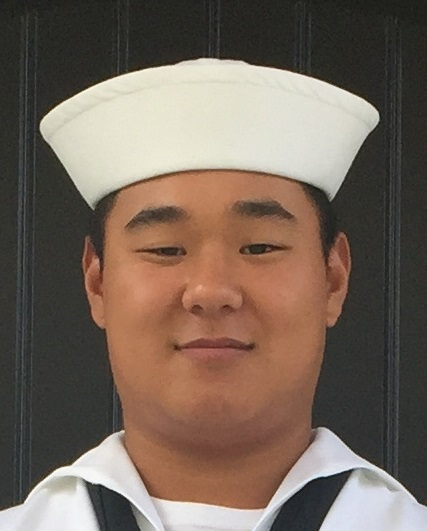 Obituary of Joseph Naglak
Aviation Boatswain Mate Joseph Naglak, USN, of Naval Station Norfolk and formerly of West Windsor, NJ died suddenly in the service of our country aboard the USS George H.W. Bush CVN-77 on Monday, September 17, 2018. He was 21.
Born in South Korea, Joe was adopted in February of 1999 by his loving and devoted parents Kenneth M. Naglak and the late Jeanne Rand Naglak.
Joe was a member of the 2015 graduating class at WWP - High School North where he lettered in varsity football. He also played basketball in the Town League. While in high school, Joe attended Mercer County Technical School for automotive restoration and also attended Monmouth University where he studied Homeland Security. In addition to his interests in sports and cars Joe enjoyed drawing and culinary arts. He was also an active and energetic volunteer with Special Olympics. After joining the Navy in 2017, Joe had met the person with whom he wanted to share his life with and had been working tirelessly with his fiancée Nicole Weber on planning their nuptials for this coming July. Joe will be greatly missed, but forever remembered as one of the most loving and compassionate persons anyone could wish to have been able to call a son, grandson, brother, fiancé, and friend.
In addition to his beloved and proud father Ken, Joe is survived by his ever devoted and loving sister Stephanie Naglak, his dear grandparents Louis and Catherine Naglak, his loving step-mother Gina Daniels, and step-sisters: Kristina Daniels Murray and her husband Steven Murray, Kathryn Daniels and Kelsey Daniels. He is also survived by his loving fiancée Nicole Weber, her parents, Amy and Travis Weber of Santa Barbara CA and numerous aunts, uncles, cousins, Sailors, and friends.
Friends are invited to call from 11am to 1pm Tuesday September 25, 2018 at the FitzGerald-Sommer Funeral Home, 17 S. Delaware Avenue (River Road), Yardley, PA. His funeral service will begin at 1pm. Burial will follow at the Washington Crossing National Cemetery, Newtown, PA.
In lieu of flowers, the family has asked for donations to be made in his honor to the organization that held a special place in his heart, Special Olympics, 1133 19th Street NW, 12th Floor Washington, DC 20036-3604.