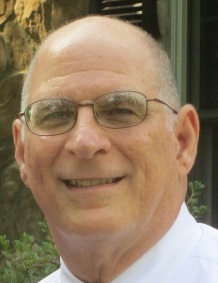 Obituary of Dennis P. LaRosa
Dennis Paul LaRosa, age 69, died on October 9, 2018 at St. Mary Medical Center, Langhorne, PA as a result of a cardiac event. Family and friends were at his side.
Born in Brooklyn in 1948 he graduated from Franklin K. Lane High School and earned a BS Landscape Architecture from Texas A&M University in 1970. Two cultures collided when Brooklyn met Texas! In addition, he earned an MBA Economics/Finance from St. John's University in 1978. Dennis worked as a professional planner, landscape architect and project manager for major engineering firms and home builders in NY, NJ and PA. He was currently employed by K. Hovnanian Companies, Edison, NJ.
Dennis has resided in New Hope since 2000. Gardening was one of his many passions. Our Florida Room morphed into a greenhouse as he carefully grew vegetables and flowers in flats before planting in the spring. His Lionel train layout in the basement – tunnels, bridges, multiple tracks and engines - is a sight to behold. Grown men became little boys as they watched trains whiz by at our annual open house. Dennis was a 3rd degree Black Belt in Shotokan Karate and Sensei of the Newtown YMCA Dojo. His students were expected to work hard and be disciplined. Crafting furniture and woodworking was another talent. For several years he served on the Board of Directors of the Lower Bucks Family YMCA. A loyal supporter of the Newtown Chamber Orchestra, he strived to keep music alive and local.
He is predeceased by his parents, Mario and Marie (Agresti) LaRosa and his sister Angela Klein. He will be dearly missed by his wife of 29 years, Susan, sons Christopher of Minneapolis, MN and Gregory of New Hope. Other loving family members include his sister, Paulette DiMarco (Joseph), his brother, Mario (Arlene), and brother-in-law, James Klein (Margaret). Dennis was a beloved uncle to all of his nieces and nephews and will be profoundly missed.
You are invited to greet the family from 11:00 to 12:00 on Saturday, November 3, 2018 at the Olde Church of St Andrew, 135 South Sycamore St, Newtown, PA 18940 followed by his Funeral Mass at 12:00. Interment will take place on Monday, November 5 at 10:00 at Washington Crossing National Cemetery, 830 Highland Rd, Newtown, PA 18940.
In lieu of flowers, donations in Dennis' name may be made to Newtown Chamber Orchestra, PO Box 716, Newtown, PA 18940 or The Leukemia & Lymphoma Society, 100 N. 20th St, Suite 405, Philadelphia, PA 19103.